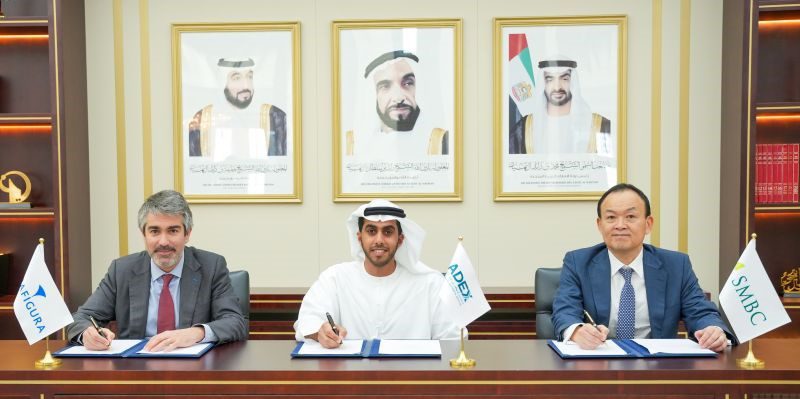 Trafigura giant, one of the market leaders in the global commodities industry, with Oil and Petroleum Products, Metals and Minerals, Gas and Power, and Renewable Energy divisions, banks USD 135 million to boost exports of metals, minerals and refined hydrocarbons from the United Arab Emirates (UAE).
Commodities giant Trafigura have taken a loan facility from the United Arab Emirates that will allow the company to export UAE's strategic minerals and energy products to international markets, and develop broader relations with the Emirati exporters.
Specifically Trafigura said it has arranged a loan facility with Abu Dhabi Exports Office (ADEX), the export financing arm of Abu Dhabi Fund for Development, and Japan's Sumitomo Mitsui Financial Banking Corporation.
ADEX contributed USD125 million of the total for Trafigura's working capital needs, including for exports of metals, minerals and refined hydrocarbons from the UAE, with SMBC financing the remaining USD10 million and undertaking the role of facility agent and coordinator. The two-year financing will support Trafigura's continued procurement from the UAE and is part of ADEX's effort to drive the export of strategic commodities and strengthen the presence of Emirati products in the global market.
His Excellency Mohamed Saif Al Suwaidi, Director General of Abu Dhabi Fund for Development and Chairman of the Exports Executive Committee of the Abu Dhabi Exports Office, said: "The loan provided by ADEX and Sumitomo Mitsui Banking Corporation would allow Trafigura to develop broader relations with Emirati exporters and increase the volume of imports of our strategic commodities. Such moves contribute to the UAE's economic diversification efforts, increasing trade with the rest of the world, and enhancing the presence of Emirati goods in the international market."
Nicolas Marsac, Head of Structured and Trade Finance for Trafigura said: "We are pleased to work together with the Abu Dhabi Exports Office and SMBC to export UAE's strategic minerals and energy products to international markets. This is an important cooperation as we continue to grow our commercial activity in the UAE."