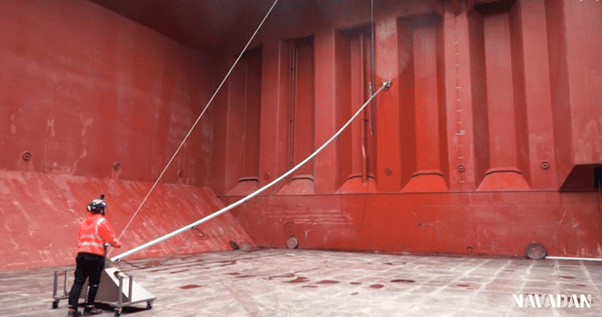 Wilhelmsen Ships Service takes over the ownership of Navadan, an advisory and cleaning solutions expert for cargo holds and cargo tanks headquartered in Denmark. Wilhelmsen will acquire the 100% of Navadan in an attempt to further strengthen and grow the company within tank and cargo hold cleaning.
Navadan will retain its brand and operate as a wholly owned subsidiary of Wilhelmsen Ships Service after the completion of the agreement. This means that customers will continue to get the services, offers, and the expert advisory 24/7. The completion of the transaction is subject to predetermined conditions and is expected to happen in the first quarter of 2023.
After the acquisition the two companies will together be able to offer tank- and cargo hold cleaning to customers with a market-leading offer, as Wilhelmsen Ships Service will invest and build on Navadan's current and existing offers.
Navadan has become, the last 25 years, a strong player in tank-and cargo hold cleaning in the commercial shipping industry. Peter Krogh acquired Navadan in 2011 and has led the company since then. He has been looking for new opportunities on how to build the company even stronger for the future. A preferred solution has been to find a maritime player with complementary competencies and resources, making Wilhelmsen and its global maritime distribution network a good match.
The President of Wilhelmsen Ships Service, Kjell André Engen commented on the acquisition that "this is a highly complementary match for us, and I am really looking forward to completing this transaction to keep growing both companies together".
"It has been a tremendous journey for the last 25 years, building Navadan into a strong supporting player for the commercial shipping industry. We have built a strong position within tank- and cargo hold cleaning and have good reason to be proud of what we have achieved. Wilhelmsen is a perfect match for taking Navadan to the next level, with vast maritime experience, a large global network, and a long-term perspective on their investments", says CEO and Owner of Navadan, Peter Krogh.
Source: Navadan and Wilhelmsen