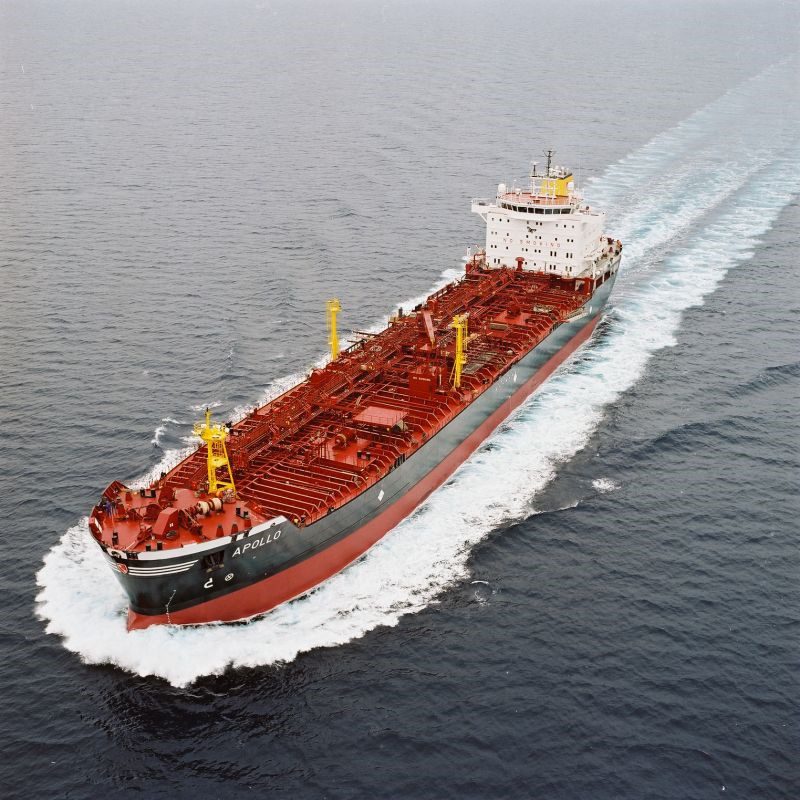 London-based Lomar Shipping, ship-owning and management group, led by CEO Nicholas Georgiou last week delivered the chemical tanker 'Apollo' to her new owners, Navigator Line Ship Management and Operation, in Sharjah, United Arab Emirates. The 24,000 deadweight vessel 2003-built was sold for close to $10 million.
The chemical tanker "Apollo" was the oldest of six chemical tankers, including four 38,000-deadweight chemical/products tankers, that joined Lomar's fleet following the acquisition of Germany's Bremen-based tanker specialist Carl Büttner Group, which has since been integrated into the Lomar group of companies.
The sale represents part of the company's ongoing fleet renewal program as the shipowner is following a growth fleet strategy.
It is worth mentioning that Lomar Shipping, is a subsidiary of the privately-owned global business Libra Group which recently secured a credit facility to refinance two vessels in its diverse fleet.
Libra Group, a family business which is active in six sectors including maritime, has secured through its subsidiary Lomar Shipping a $27.5 million credit facility from Macquarie Group, to refinance two vessels in its diverse fleet.
The New York-based Libra Group partners with Macquarie, a global financial leader with a solid maritime industry expertise, for the refinancing of the two ships, and this is the second transaction concluded with Macquarie, as the company informs.
The refinanced vessels, the London Trader and the Madrid Trader, are 2019-built, ECO containerships, each with a capacity of 1762 TEUs. The vessels are part of Lomar's $1-billion newbuilding investment program of more than 40 vessels placed over a decade ago, the last of which was delivered in 2021.
Furthermore Lomar Shipping, in an attempt to further diversify and grow its fleet portfolio has acquired the Bremen, Germany-based, Carl Büttner Holding. The acquisition of the 166-year-old shipowner and manager, known for its technical management expertise, is Lomar's most recent step to expand its fleet.
Lomar entered into preliminary discussions with CB in the fourth quarter of 2021, and the final agreement between the groups was reached in early 2022. After obtaining final regulatory approvals, the transaction closed at an enterprise value of close to $160 million, in accordance with Libra´s Group statement.
In 2017, the long-time managing director of the CB Group, Thorsten Mackenthun, launched the most extensive newbuilding program in the company's history, which was successfully implemented with the delivery of four ECO/fuel-efficient handy size chemical/oil-product tankers in 2019 and 2020, advancing the company, despite the challenging market environment caused by the Covid-19 global pandemic.
He has decided to retire following the successful acquisition, noting that "after more than 42 years in shipping, this result is a wonderful conclusion, and it is time to pass the wheel into younger hands."