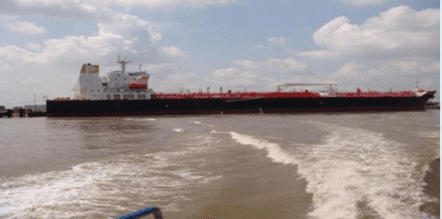 Greek Pyxis Tankers, a shipowner of product tankers, has completed the sale of the 2009-built 50,667 deadweight product tanker Pyxis Malou, for a sale price of $24.8 million. After repayment of vessel's bank debt and related transaction costs, the company received aggregate net cash proceeds of approximately $18.9 million.
The shipowner expects the sale of the oldest vessel in the fleet to increase the company´s liquidity, reduce the outstanding debt, and position the company for additional corporate opportunities.
The Nasdaq-listed tanker owner will have from now on a fleet of eco-efficient MR2 product tankers with an average age of 8 years. The company´s fleet consists of the 2017-built vessel Pyxis Lamda fixed on a time charter for 6 months for +/- 15 days at $40,000 per day, the 2015-built Pyxis Epsilon fixed on a time charter for 12 months for +/- 30 days at $30,000 per day, the 2013-built Pyxis Theta fixed on a time charter for min 120 days and max 180 days, and of the 2013-built vessel Pyxis Karteria which is currently on scheduled dry-docking. Upon completion, the charterer has declared the option of additional charter of min 45 max 90 days at $30,000.
Shipping Telegraph reported on 2nd of March that Pyxis Tankers eyes potential modern eco-efficient MR2s acquisitions. The tanker owner, when attractive opportunities develop in the market, will expand its fleet portfolio "when the timing is judged right", as it is said by Pyxis Chief Executive Officer in a review with Phil Nicholls in Inside Marine.