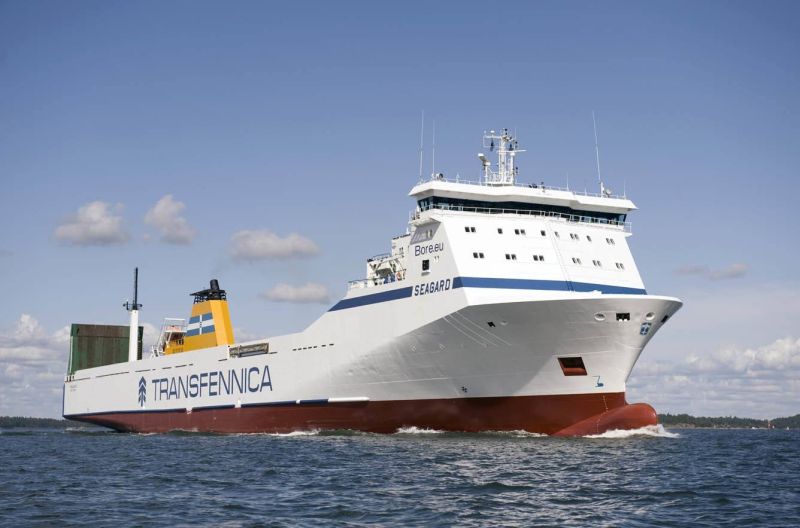 The Faroe Island-based Smyril Line informs that it has purchased the RoRo cargo ship "Seagard" from Finnish based shipping company Bore Ltd.
Smyril Line announced in social medias that the new purchased vessel will be delivered to them 1st week of January 2024 and will then be renamed "Glyvursnes".
The RoRo vessel "Glyvursnes" was built 1999 at the Sietas Shipyard Hamburg, Germany and it is 7,226 dwt, 153,5 metres long and 20,6 metres wide.     
The company says that the "Glyvurnes" will replace the time chartered vessel "Mistral", and will after her delivery in January 2024 go into regular service between Tórshavn Faroe Islands, Þórlakshöfn in Iceland and Hirtshals in Denmark.
Smyril Line states when "Glyvursnes" enters into her service they will own all 6 vessels in its fleet.