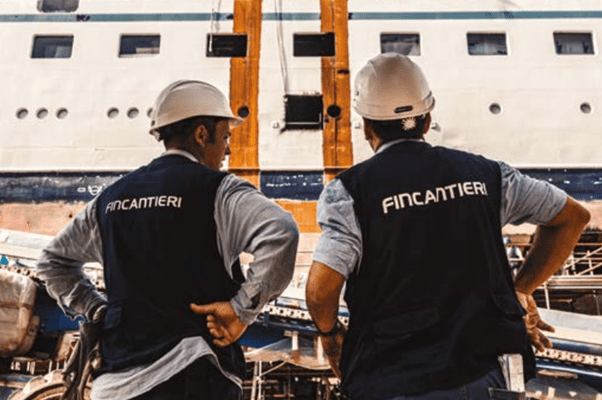 Photo credit: Fincantieri
Italy's Fincantieri delivered Vista, Ocean Cruises´ first Allura class ship. "Vista", the first of two new generation "Allura class" cruise ships for Oceania Cruises, a brand of Norwegian Cruise Line, was delivered by Italy's Fincantieri at the Sestri Ponente (Genoa) shipyard in recent days.
"Vista" is approximately 67,000 tons and able to accommodate 1,200 passengers on board, assisted by 800 crew members, for a ratio of three to two. The interiors have been designed with a blend of grand and welcoming spaces to deliver small cruise ship luxury experience, but with a fresh, new interpretation.
"Vista" stands out for a high level of innovation devoted to the principles of sustainability. Future regulations, in fact, will increasingly encourage solutions capable of guaranteeing an impact reduction, and Fincantieri intends to anticipate those trends to ensure that its products constitute a reference for the market.
During the last years, Fincantieri, Norwegian Cruise Line and Lloyd's Register have cooperated on all brands of the group to deliver the new generation of ships.
Fincantieri delivered "Marina" in 2011 and "Riviera" in 2012 to Oceania Cruises at the Sestri Ponente shipyard, in Genoa, northern Italy.
Norwegian Cruise Line also operates the Norwegian Cruise Line (NCL) brand, for which the Group is building six new generation cruise ships of the Prima class.