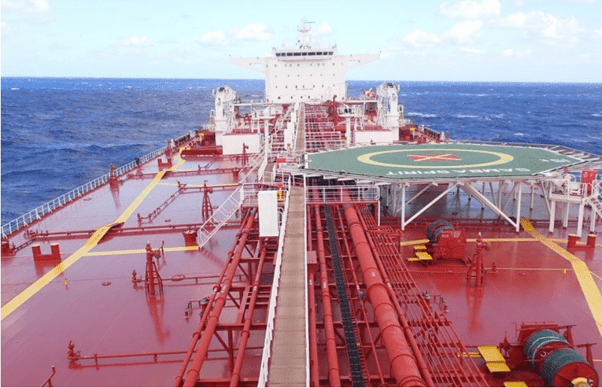 Altera Shuttle Tankers, an owner and operator of shuttle tankers, sealed a deal with TotalEnergies in February 2023, to utilize the Samba Spirit on a 22-month firm time-charter contract, with extension options for an additional two or four months. The company did not reveal the value of the contract.
In the same period the company came to an agreement with Knutsen to in-charter the Ingrid Knutsen for 10 months from March 1, 2023.
The company also revealed in its interim report for the quarterly period ended December 31, 2022, that in October 2022 entered into an agreement to sell the 50% owned vessel, the Nordic Rio, for continued use for approximately $27 million (100%). The vessel operated in the conventional tanker market. The vessel was delivered to its buyer in December 2022.
As Altera Shuttle Tankers reveals, during 2022 the company re-organized the ownership structure of its shuttle tanker fleet, transferring certain activities from Singapore to Norway.
Altera Shuttle Tankers and its wholly-owned or controlled subsidiaries, is an owner and operator of shuttle tankers and was formed in 2017 by Altera Infrastructure Holdings, which earlier this year has emerged from the chapter 11 process in the United States Bankruptcy Court for the Southern District of Texas, "after successfully consummating its chapter 11 plan of reorganization."
As it was stated at that time by the company "Altera Infrastructure emerged from Chapter 11 with a strengthened balance sheet and foundation for long-term growth."
"Restructuring significantly deleveraged Altera's balance sheet by equitizing more than $1 billion in junior debt obligations and facilitated a long term, sustainable positive liquidity outlook. Raised $94mm in capital through an equity rights offering, which will be used to provide liquidity and repay certain credit facilities in full. Altera and Equinor signed a bareboat charter related to the Petrojarl Knarr FPSO, which will generate significant future cash flows," as the company highlights.
As it is furthermore mentioned by Altera, "the company intends in the long-term to continue acquiring vessels as needed, for approved projects, only after the medium-to-long-term charters for the projects have been awarded, rather than ordering vessels on a speculative basis."