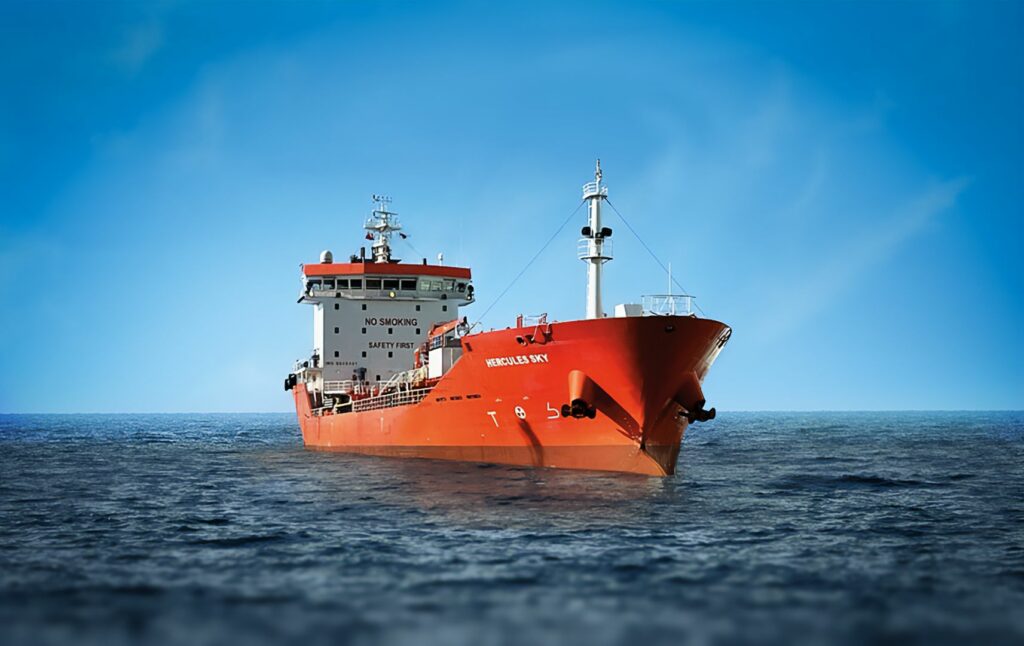 Photo credit: Peninsula
Peninsula supplier of marine fuels has bolstered its fleet by adding the two year old oil chemical tanker Hercules Sky to its expanding fleet.
The vessel has a tank capacity of 9000cbm and her pump rate is above 500cbm/hr. This modern barge will allow Peninsula to strengthen its physical operation in the Gibraltar Strait, and will enable the company to deliver ISCC Certified Sustainable Marine Fuel as B100 (100% Biofuel) or blends thereof.
This is the first barge of its kind in the Peninsula fleet and will enable the company to continue "offering smooth and tailormade supplies to its customers," as it is stated.
Additionally, the company host onboard the Hercules Sky several cadets from the University of Gibraltar, as part of their BSc Maritime Science course, which gave them the opportunity to experience the practical side of their studies.
Meanwhile, Peninsula clarified its position in the recent escalation of armed conflict by Russia in Ukraine, stating that the company is "going beyond the currently imposed sanctions and is not doing any business with Russian vessels, ports, companies (owned or majority-owned), suppliers and financial institutions."
The supplier specialist of marine fuels headquartered in Gibraltar has made a clear statement on this matter, mentioning also that the company do not prohibit the bunkering of non-Russian flagged vessels, legitimately carrying Russian oil and oil products.
"These vessels, often owned or operated by global shipping companies and commodity trading houses, continue to lawfully transport Russian oil and oil products around the globe. Both the EU and the US (as well as all G7 nations) have implemented a very deliberate and legal process to help protect the global economy and safety at sea, whilst balancing its efforts to weaken revenues destined for the Russian war effort."