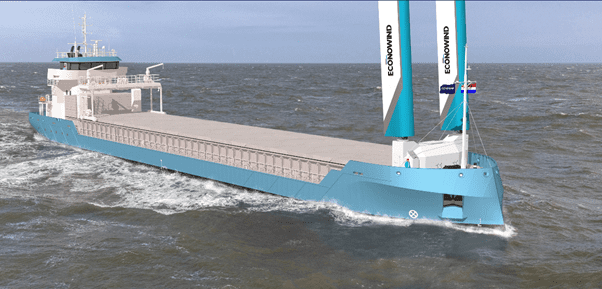 Holland Shipyards Group seals a deal to build three new MPP coasters. As partner of the Dutch-based Hudig & Veder Group, Hartel Shipping & Chartering, has awarded Holland Shipyards Group for the delivery of three newbuild MPP coasters of 3.800 dwt.
With this move the Holland Shipyard will return to the short-sea market, and expand its portfolio in other segments than ferries, inland ships and workboats.
The new vessels, designed by Conoship, will measure 89.42 meter length by 13.20 meter beam, and will have a cargo hold capacity of 5,530 cubic metres with a tween deck to allow for increased project cargo capacity, as the shipyard states.
As it is furthermore mentioned by the shipyard, Hartel Shipping has opted for a diesel-electric drivetrain, allowing for running on sustainable fuels now and later on in the future.
The newbuilds are propelled by two 374 KW electro motors and have a total installed power of 749 kW. The frequency-controlled, diesel-electric power train regulates the speed of the screw on the basis of variables such as load factor, water level and navigation route, resulting in fuel saving up to 35% and significantly fewer emissions, as Holland Shipyards declares.
For energy savings, a VentiFoil system will be fitted on the first vessel.
Source: Holland Shipyards Group