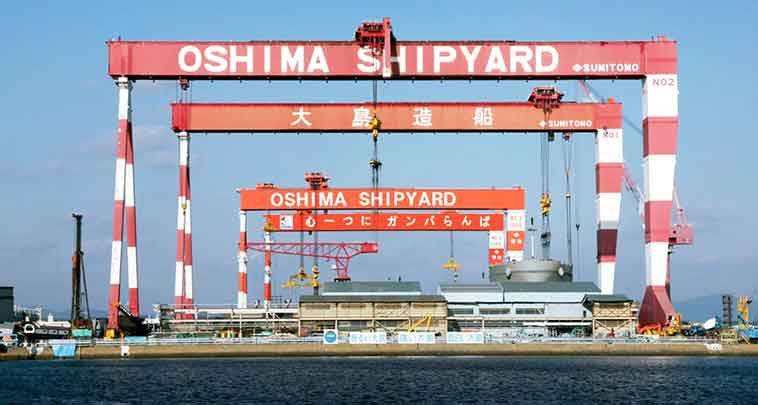 Oshima Shipbuilding, a specialist in building bulk carriers, has won an order for three Kamsarmax bulk carriers from Sea Pioneer Shipping Corporation.
The Greek shipowner, a company that exists in the shipping sector for over 50 years, has confirmed on 10th of February 2023 the deal in its website, saying the clients of Sea Pioneer Shipping Corporation have signed contracts for the construction of three 81,800MT Kamsarmax bulk carriers, to be built at Oshima Shipbuilding in Japan. All vessels, in accordance with the company, will be delivered in 2025.
Specifically on 10th of February 2023 Sea Pioneer Shipping Corporation placed its fourth new building order and its second at a Japanese shipbuilder, Oshima Shipbuilding Co. Ltd, ordering three 81,800MT kamsarmax bulk carriers.
The Athens-based company which was founded in 1969 in Greece as a purely ship management company at the beginning and then as a manager and owner of ships, has also confirmed through its website that the product carrier Reliability has been delivered in January 2023.
Its clients have taken delivery of the vessel "Reliability", a 50k deadweight IMO 3/2 Product Carrier, built at Dae Sun Shipbuilding in January 2023. The delivery and naming ceremony took place on 10th of January 2023 at the SY in Busan, and this is the second of a pair of sister vessels that were ordered in October 2020 by the same clients.
The shipbuilder Oshima have built bulk carriers for many shipping companies, from twenty five countries including Japan, about 53% from Japan and about 47% from outside Japan.