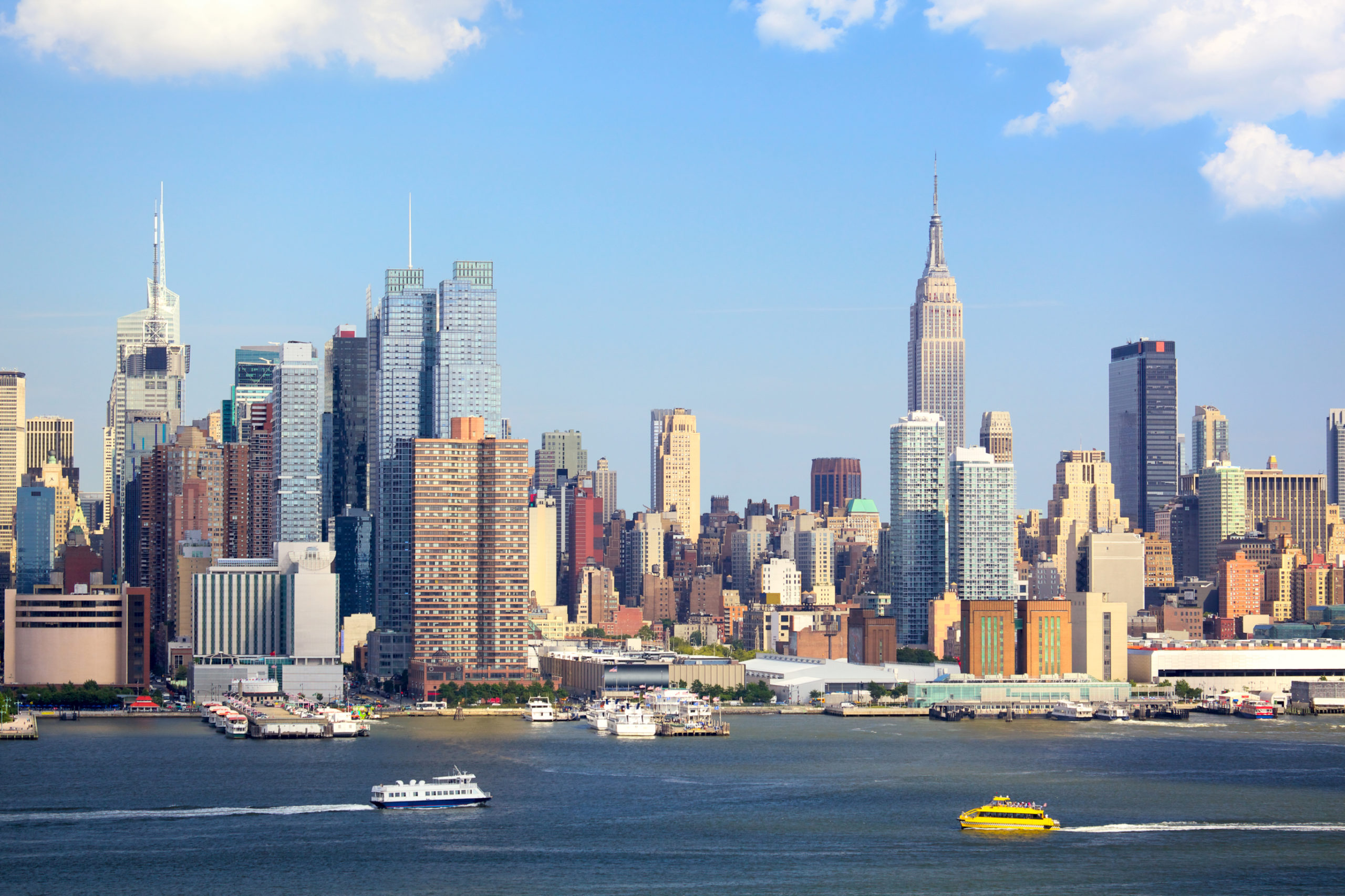 The U.S. Department of Transportation's Federal Transit Administration (FTA) announced $384.4 million in federal funding from President Biden's Bipartisan Infrastructure Law, for expanding and improving U.S.A.'s ferry service in communities across the country, as well as accelerate the transition to zero emission transportation.
The DOT says the record amount of funding will benefit millions of Americans, from Alaska to Michigan to Maryland, who depend on coastal waters, rivers, bays, and other bodies of water to connect to their communities.
In total, FTA is awarding 23 grants across 11 states and the U.S. Virgin Islands. Grants will fund projects including replacement of old vessels, expand fleets, and build new terminals and docks.
The state of Alaska has been awarded a nearly $286 million of investment in the Alaska Marine Highway, which serves remote locations throughout the state.
Nearly $100 million of the national grants will go toward low and no-emission ferries, helping decrease greenhouse gas emissions from the transportation sector.
"With these grants, we are improving and expanding ferry service in the communities that rely on waterways the most—often in more rural, remote regions—connecting people to jobs, services, and city centers while cutting climate pollution," said U.S. Transportation Secretary Pete Buttigieg.
The funding, made available through three FTA competitive grant programs, will boost ferry service in rural areas, modernize urban ferry systems, and lower emissions by speeding adoption of zero-emission technology.
FTA's Ferry Service for Rural Communities Program provides competitive funding to states for ferry service in rural areas. FTA is awarding $252.4 million to eight projects in four states.
FTA's Electric or Low-Emitting Ferry Pilot Program provides competitive funding for electric or low-emitting ferries and charging equipment that reduce greenhouse gas emissions by using alternative fuels or on-board energy storage systems. The Administration is awarding $97.6 million to seven projects in seven states.
The Passenger Ferry Grant Program of FTA supports capital projects to establish new ferry service, and repair and modernize ferry vessels, terminals, and facilities and equipment in urbanized areas. FTA is awarding $34.4 million to eight projects in six states and the U.S. Virgin Islands.
Some selected ferry projects include:
The Alaska Department of Transportation & Public Facilities, which is receiving six grants for nearly $286 million, will build passenger ferries to replace or modernize older vessels and make critical dock upgrades in several communities. The grants will improve the condition and quality of the Alaska Marine Highway System, which runs 3,500 miles and serves 35 communities, particularly for people in remote locations with high transportation costs.
The Maine Department of Transportation will receive $28 million through the Electric or Low-Emitting Ferry Pilot Program to build a hybrid-electric vessel to replace a 35-year-old vessel that has exceeded its useful life. The new hybrid-electric vessel will reduce greenhouse gas emissions and promote environmental sustainability for the roughly 600 residents of the island of Islesboro, a rural community in upper Penobscot Bay that relies on passenger ferry service.
The Massachusetts Bay Transportation Authority (MBTA) will receive $6.6 million through the Passenger Ferry Grant Program to modernize the Hingham Ferry dock to improve safety and accessibility and ensure it stays in a state of good repair. MBTA will stabilize the ferry dock, reconstruct walkways, upgrading lighting, safety and security systems and facilitating back-up power, allowing for an increase in ferry capacity, operational flexibility, and resiliency.