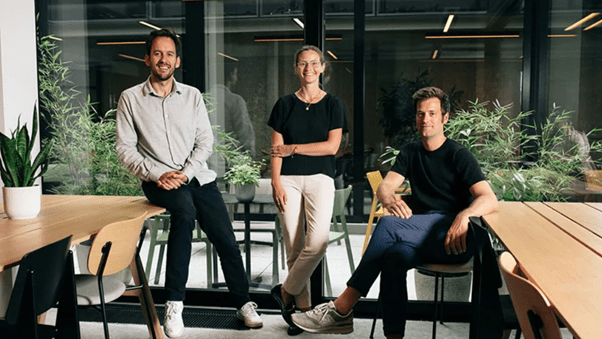 Danish integrated logistics company Maersk partners with Berlin-based start-up Cozero to develop analytics tools, to improve Green House Gas (GHG) emissions visibility, for international parcel deliveries in Europe.
This means that selected Maersk e-delivery customers in Europe, will be able to register for the new tool as from February 2023, to trace and analyse the emissions of their international parcels.
In particular, detailed information on every parcel, including weight, routing, and vehicle used to transport it in every leg of the cross-border delivery, will be processed according to the globally recognized standards of the Greenhouse Gas protocol. As the company says, "accurate emissions data and valuable insights, will be visualized in a simple and intuitive way, making it easier to identify the main emissions contributors and take the needed actions to reduce them."
This step was taken due to the fact that Maersk customers, in the international e-commerce industry by design have large gaps in their GHG footprint visibility, due to the high number of parties involved in the first, middle and last mile delivery process, as the company explains.
Since entering the European E-Commerce logistics sector in 2021 with the acquisition of B2C Europe, Maersk has delivered millions of international parcels for European online-sellers. Due to a higher supply chain complexity, international parcels usually have a larger GHG footprint than domestic parcels.
Christian Grosse, Maersk E-Delivery Chief Product Officer in Europe, said "This makes optimizing emissions a challenge for them. With Cozero's technology we can provide our customers with detailed information on their emissions on every step and component of their international parcels' journey. This will help them to make smart choices and significantly reduce their GHG footprint."
"Our platform was developed to make emissions data in complex structures transparent, to understand them and, on this basis, to reduce the GHG footprint of companies and their value chain. We are delighted that Maersk has chosen to work with Cozero for this very reason," mentioned Helen Tacke, CEO of Cozero.
Maersk has already successfully tested Cozero's platform with first customers. The pilot offering will now be rolled out to more E-commerce clients. The project is key to Maersk's strategy of providing end-to-end visibility to its customers, and will eventually be integrated into Maersk's existing Emissions Dashboard, providing it with a new parcel delivery emissions module.