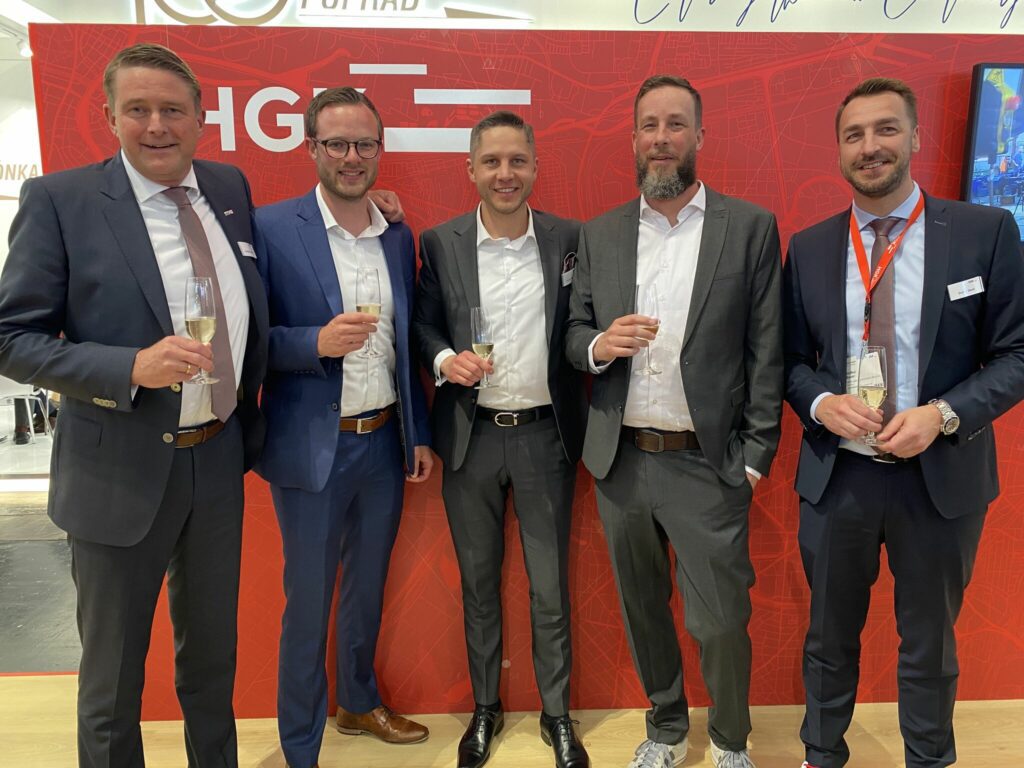 Photo credit: HGK Dry Shipping
HGK Dry Shipping and ADM food company signed a long-term charter deal for a ground-breaking dry cargo vessel.
HGK Dry Shipping is constructing an extremely modern inland waterway vessel for Archer Daniels Midland, one of the world's leading food and agriculture corporate groups.
ADM and HGK Dry Shipping sealed the relevant long-term time charter deal during the 'transport logistic' trade fair in Munich, Germany, on 10th of May.
Optimised to operate in shallow waters with a diesel-electric propulsion system and solar panels, the new construction marks the next stage of development in dry cargo shipping on European waterways, as HGK Dry Shipping claims.
The new hybrid barge is future-fuel ready. It is currently powered by a hybrid engine (diesel-electric drive) but is equipped for hydrogen power through a drag and drop system.
"This climate smart barge is being built this year and will be one of the first of its kind in Europe to transport dry goods," says ADM, adding that the barge will be able to reduce CO2 emissions by 30% compared to current shipping benchmarks.
The barge will initially be used to transport rapeseed from Rotterdam in the Netherlands to ADM's oil mill in Spyck with the potential to expand the route to ADM's facility in Mainz.
Crucially for ADM's transport routes to Germany, the vessel is also optimised for low water – vital to safeguard continual transport operations for goods along the river Rhine, particularly if water levels are low.