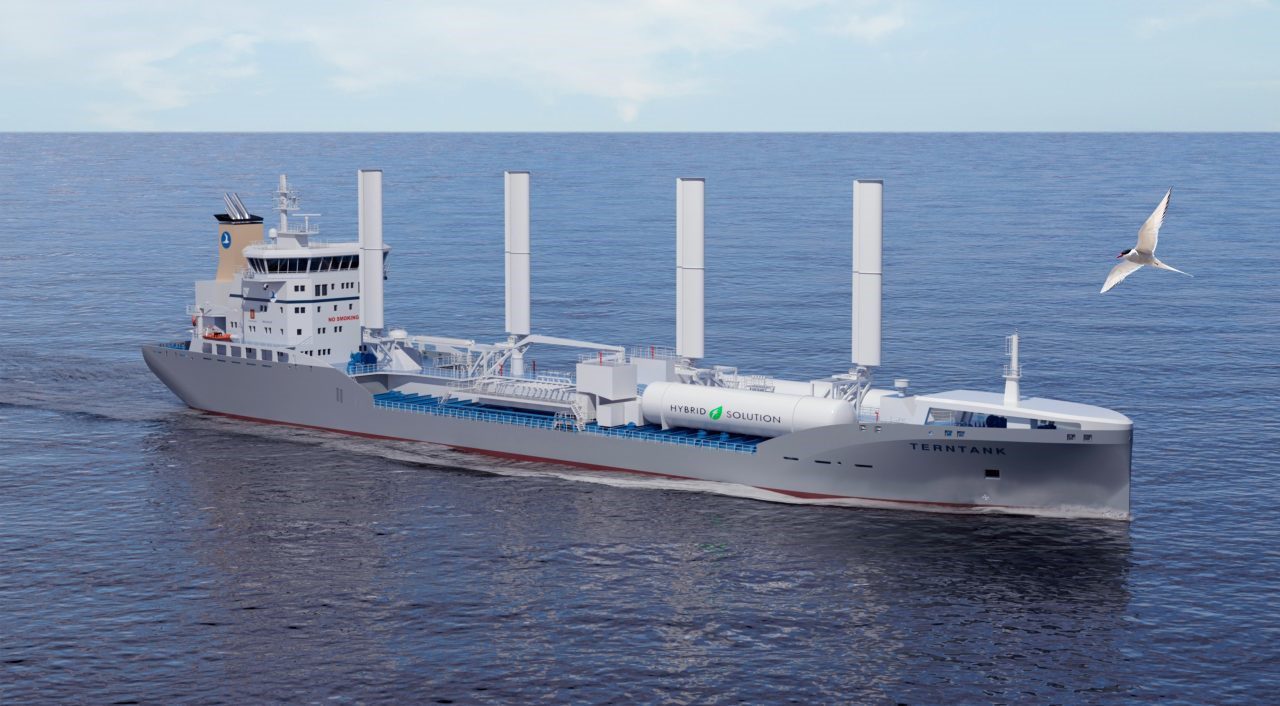 Photo credit: Terntank
Neste and Terntank have signed an agreement for time chartering two new lower-emission product tankers. The ships are due for delivery during the second half of 2025, and beginning of 2026.
These new tankers, each able to carry altogether 15,000 tons of chemicals, were ordered by Terntank, designed by Kongsberg, and will be built by CMHI Jinling Shipyard in Yangzhou, China.
The tankers are tailored to transport a wide variety of liquid cargoes including renewable raw materials, such as waste and residue oils and fats, to Neste's refineries. At the refineries, products such as renewable diesel and sustainable aviation fuel will be loaded for transport.
The tankers are designed with foldable suction sails and dual-fuel engine, enabling the use of e-methanol as fuel, which is produced with Power-to-X technology using captured carbon and renewable energy.
"Their innovative design and onboard emission reduction technologies will further reduce Neste's environmental impact and emissions of shipping. These next-generation product tankers are forerunners when it comes to reaching the climate targets set by the IMO. The ships can operate on new low-emission fuels such as e-methanol to meet net-zero emission goals," as the companies claim in their statement.
Both new tankers are ice-strengthened and equipped with Terntank's Hybrid Solution electric power supply system, battery pack and on-shore power connection.