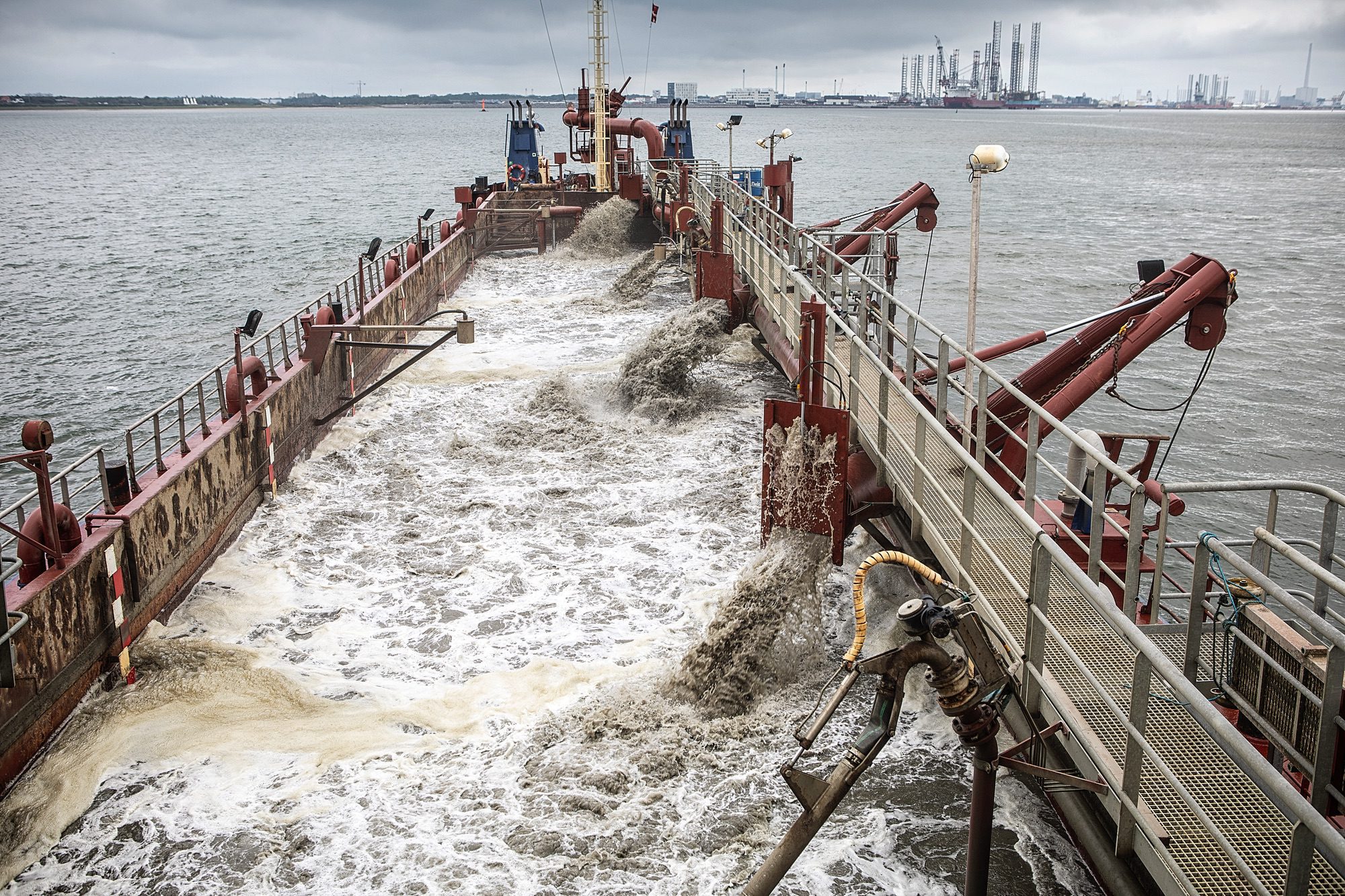 The Danish Port of Esbjerg received a grant of over 28 million euros from the European Commission to deepen, by the end of 2024, the fairway from 9.3 to 12.8 metres, so even larger ships will be able to call at the port.
The grant strengthens Esbjerg's position in Europe, its strategic importance as a NATO maritime hub, and as a centre for the green transition. The agreement to classify the Port of Esbjerg as a NATO port was signed in August. "The greater depth is necessary for the port to meet NATO requirements", as it is highlighted by the port of Esbjerg. Furthermore, it will be an advantage in the context of installing more wind power in the North Sea, and for bulk and automobile imports.
The Danish port got a big Christmas present in December when the European Commission and the EU's infrastructure fund, Connecting Europe Facility, awarded the Port a DKK 211m grant to deepen the fairway.
In the future, it will be easier and faster for NATO to send even more military equipment and personnel to Denmark. However, in order to meet the requirements as a NATO port, Port Esbjerg will need to deepen the fairway and extend the railway line, among other things. Therefore, it was entirely appropriate for the Port to apply for funding, and CEO Dennis Jul Pedersen, was in charge of the application.
"Our size and geographical location make us attractive for the allied forces, and we'll obviously do everything we can to meet the requirements that our new role demands. We're therefore very pleased that we'll now be able to deepen the fairway," says Jul Pedersen.
The deeper fairway will also play a key role in the green transition, because the components for offshore wind turbines just keep getting bigger and bigger, and so do the vessels.
Furthermore safety will also improve when the navigation conditions are improved, as it will give more leeway to work with.
"Everybody knows that the green transition must be accelerated. And like everything else in the maritime sector, we're also seeing tonnages getting bigger and bigger and that units shipped are increasing in numbers and size. We need to carry as much as possible in every single transport," says Henrik Otto Jensen, Managing Director and owner of Niels Winther & Co and Scandinavian Auto Logistics A/S, which handle auto imports at Port Esbjerg.
As it is furthermore mentioned, the Port of Esbjerg will now become a realistic alternative to northern continental ports such as Hamburg and Antwerp, which is where the large ocean liners traditionally arrive.
"Esbjerg will now start operating as an actual hub like them, because we will be able to accommodate the big ships," says Henrik Otto Jensen, emphasising that the Port of Esbjerg will also be an attractive alternative due to its efficient operations, and short waiting times.