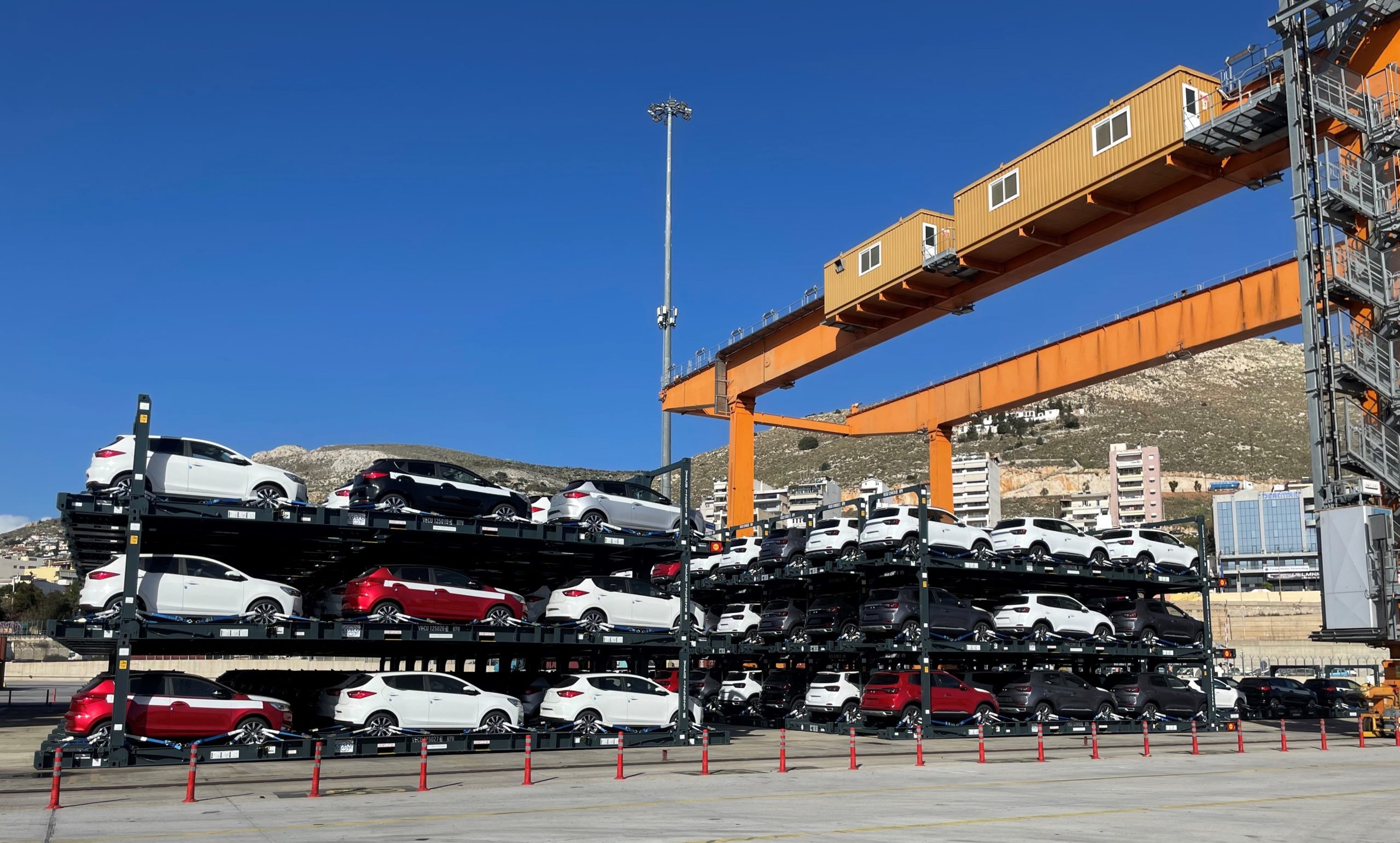 Piraeus Port Authority had jointly launched a new car shipment route and service for car transportations from China to Europe, North Africa and Near East in new special containers, with the first vehicles already arrived at the port of Piraeus.
The new car shipment route and services is based on the advantage of port of Piraeus and innovation in carrying mode by multipurpose vessel with China's Cosco Shipping Specialized Carriers.
The new service concerns the transportation of vehicles in special containers, with a capacity of 3 vehicles, called Flat Rack, equipped with built-in ramps for easier transportation and placement of the vehicles.
These platforms have been certified and can be stacked to a height of 3 containers.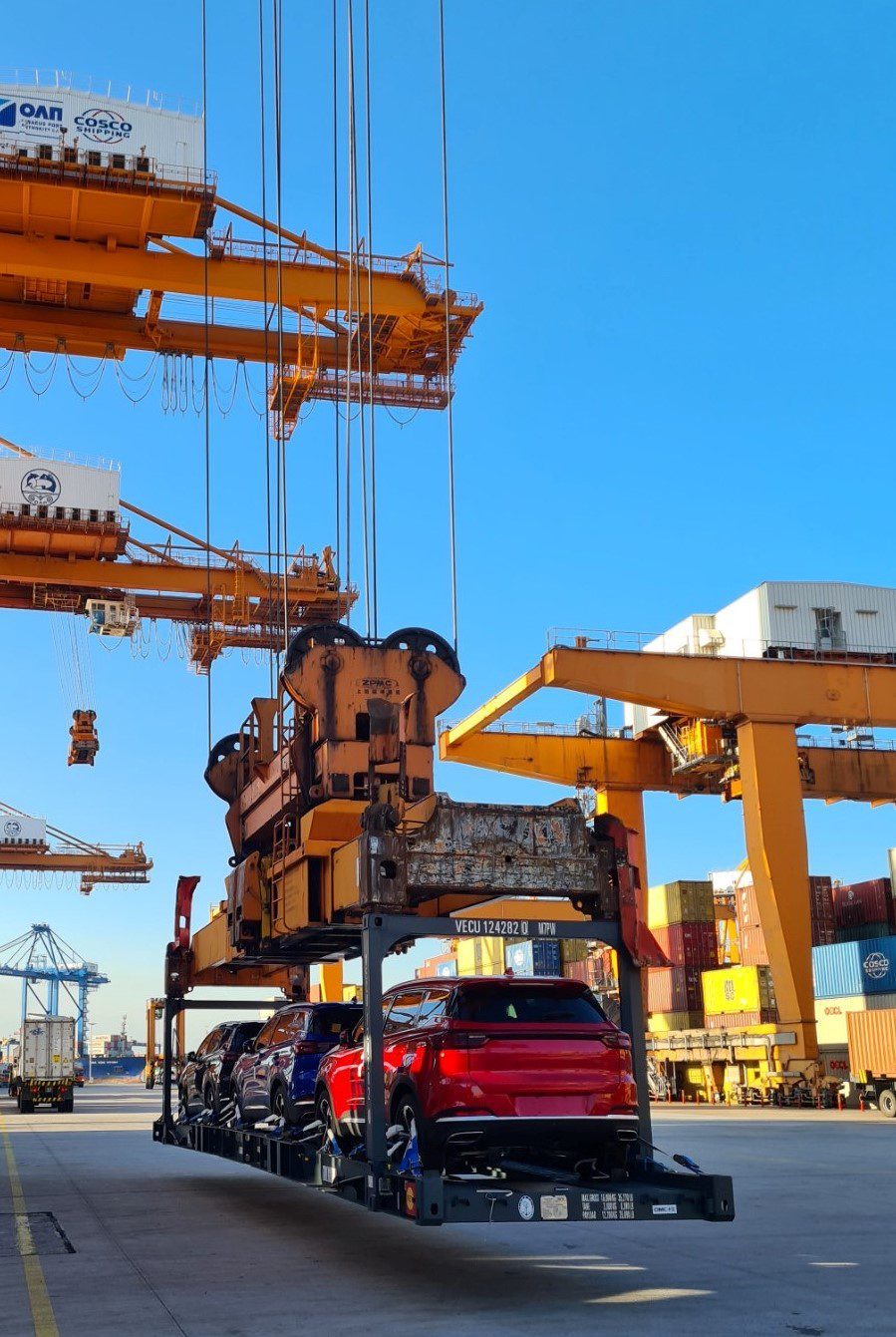 The strategic geographic location of the port between three continents and consequently multiple markets, alongside the integrated port services offered and the high quality container terminal services, but also Cosco Shipping´s Group presence at the Port of Piraeus, were the key drivers contributing to this development.
The port of Piraeus has been selected as the preferred transit hub for this major business initiative.
Pireaus Port Authority's Chairman Yu Zenggang, expressed his satisfaction for the launch of this significant addition in the Port's business activities, while he highlighted once again "the value of synergies, a necessary prerequisite for great outcomes with significant economies of scale and benefits for all stakeholders," as he said.