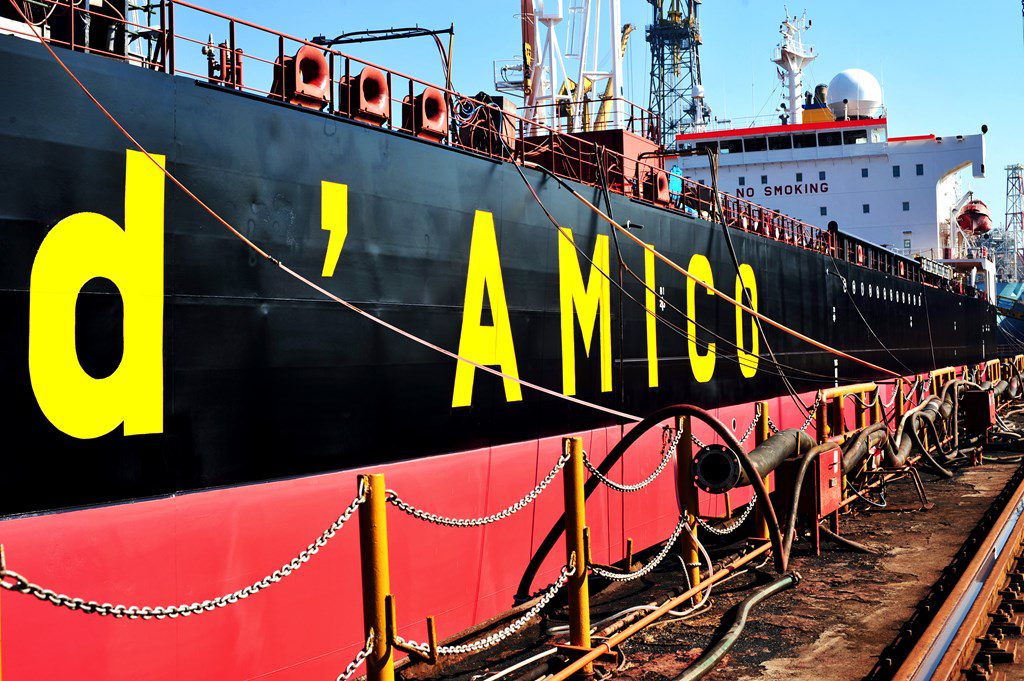 Italy´s d'Amico International Shipping owner in the product tanker sector reports the best profits in company´s history, and remains positive for the future as the product tanker market is expected to remain strong in the coming months and quarters.
The Milan-listed owner posts a net profit of US$ 134.9 million in 2022, compared with a net loss of US$ (37.3) million in 2021, Ebitda of US$ 226.6 million in comparison with US$ 64.3 million in 2021, and operating cash flow US$ 147.8 million.
This company´s "best ever" financial result is attributable to the very strong product tanker market d'Amico has been benefiting from since the end of the first quarter of 2022. In fact, the owner achieved a daily spot TCE rate of US$ 31,758 in 2022, in comparison with US$ 11,004 in 2021.
The owner said in its financial report for the year 2022 that despite the uncertain macroeconomic environment and the current recessionary risks, especially in Europe and the US, the product tanker market is expected to remain strong in the coming months and quarters. In fact, any potential decrease in demand in these regions should be more than outweighed by an increase in consumption in Asia and especially in China, as it reopens its economy.
The company explains in its financial report that it remains positive also on the longer-term outlook, as there are very positive fundamentals both on the demand and the supply side.
However, as it is explained, there is very limited ordering activity today, as market players "are extremely reluctant" to order given high newbuilding costs, emissions-regulation uncertainty, and limited yard availability for deliveries over the next two years (orders placed now would be delivered only in 2025).
As the owner furthermore says, in the previous year and at the very beginning of 2023, d'Amico has been very active in the sale and purchase market, through the disposal of the two oldest vessels of its fleet, the acquisition of the full control of Glenda International Shipping d.a.c, a Joint venture with one of the company´s long-term business partners which owned four MR vessels, the exercise of purchase options on two top-quality time chartered-in vessels at a price significantly lower than their current market value, and also the exercise of purchase options on two modern bareboat chartered-in vessels, further reducing DIS' financial leverage and breakeven costs.