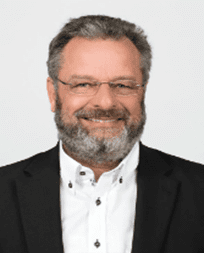 Manfred Müller, CEO / photo: EMS-Fehn-Group
Manfred Müller, the CEO of German EMS-Fehn-Group, passed away unexpectedly at the age of 56. Müller joined the organization in 2008 as partner and managing director and expanded the business with determination and a clear vision, the company said to the press after his death on 2 May. EMS-Fehn-Group now provides a wide range of worldwide logistics services.
EMS-Fehn-Group is active in a vast variety of fields including project logistics, chartering, ship management, crewing, yacht transport, port handling and warehousing. The group operates its own seagoing vessels, heavy-duty trucks, heavy-lift cranes and port terminals.
Manfred Müller is survived by his wife, two adult children and grandchildren. A private ceremony will be held with his immediate family only.
"Manfred Müller's sudden death shook us all," said Heiko Luikenga, founder and main shareholder of EMS-Fehn-Group. "We are not only losing an outstanding entrepreneur, but first and foremost an extraordinary person. He had clear convictions, pursued his goals with determination, and had a modest demeanor. Manfred Müller was kind, generous and always eager to lend a helping hand. EMS-Fehn-Group in its current state is his work and legacy. He leaves behind a stable and healthy business that we will continue in his spirit," as he furthermore said.
EMS-Fehn Group based in Leer, Germany, consists of 19 companies in eleven countries with roughly 280 employees on land and 70 at sea. The roots of the group lie in shipping.