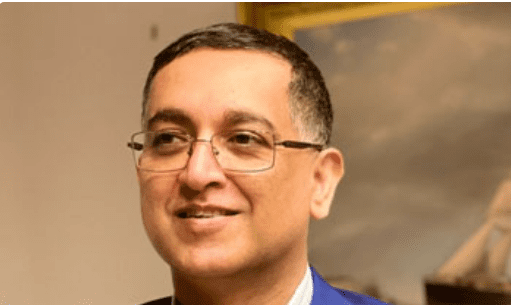 Heidmar announces plan to list on Nasdaq through merger with blank check company Home Plate Acquisition Corporation. The Athens-based pool management specialist after the completion of the proposed transaction will operate under the "Heidmar" name and be listed on Nasdaq under the ticker symbol "HMAR".
The transaction values the combined company at a pro forma implied equity value of approximately $261.4 million. Heidmar is expected to have over $47 million of cash at transaction close.
"Assuming the net proceeds from the transaction, including the targeted minimum cash raise of $55 million, in a combination of expected PIPE raise and Trust cash, and existing cash on Heidmar's balance sheet, Heidmar is expected to have over $47 million of cash at transaction close," as the company states today.
The company intends to use the capital to fund growth and expand its service offering to technical management and shipbroking, and enter the drybulk carrier sector.
The board of directors of both Home Plate and Heidmar have unanimously approved the transaction, but it will require the approval of the shareholders of Home Plate and is subject to several closing conditions, including completion of SEC review, regulatory approvals, a $40 million net minimum cash condition, and the satisfaction of other customary closing conditions.
Pankaj Khanna, CEO of Heidmar, will continue as the CEO of the combined company. Daniel Ciporin, Chairman and CEO of Home Plate, and Jonathan Rosenzweig, Director and CFO of Home Plate, will join the Heidmar Board. Heidmar's existing shareholders are expected to own approximately 65% of the pro forma combined company.
Heidmar, offers tanker pool management, commercial management and time charter trading currently and has 60 vessels under management, including both crude oil and refined petroleum product tankers, with an aggregate capacity of approximately 8.3 million deadweight tons. On the other hand, Home Plate is a blank check company formed for the purpose of effecting a merger, share exchange, asset acquisition, share purchase, reorganization, or similar business combination with one or more businesses.
Pankaj Khanna, Chief Executive Officer of Heidmar, commented "This is our most transformative transaction since taking leadership of the company in 2020 and having grown revenues from approximately $5 million in 2021 to $53.1 million estimated in 2023. Our asset light business as a single platform aggregator of maritime services offering fee-based commercial management services to the tanker industry provides investors an alternative to participate in the sector at a time when the tanker industry is enjoying very favorable and sustainable fundamentals. Following the merger, the company will use the capital to fund growth and expand its service offering to technical management and shipbroking and enter the drybulk carrier sector thus becoming a full-service manager for tankers and drybulk carriers."