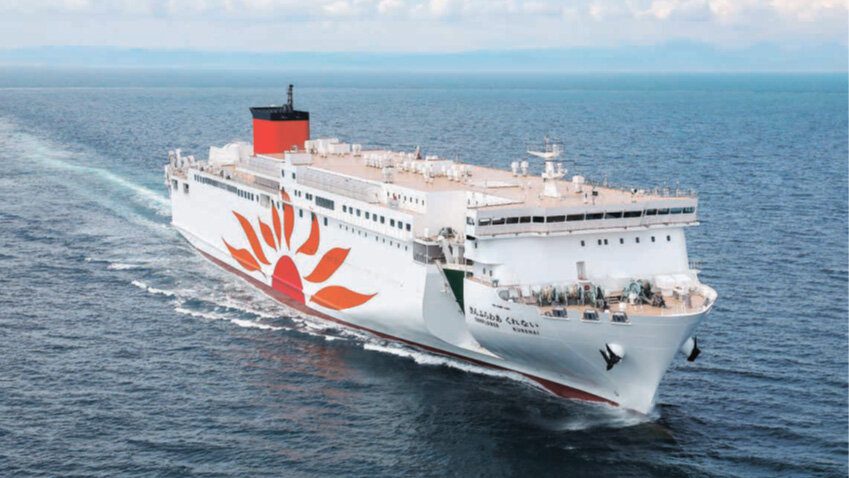 Japan's first LNG fueled ferry entered service on January 13. The ferry Sunflower Kurenai owned by MOL and operated by its group company Ferry Sunflower, serves the Osaka-Beppu route between Sunflower Ferry Terminal (Osaka Prefecture) and Beppu International Tourist Port (Oita Prefecture).
The Tokyo-based giant Mitsui O.S.K. Lines said today that the ferry adopts the latest environmental-friendly specifications, including a high-performance dual-fuel engine, which can run on both LNG and heavy fuel oil. The use of LNG fuel is expected to reduce emissions of carbon dioxide by about 25%, and sulfur oxide by virtually 100%, as MOL estimates.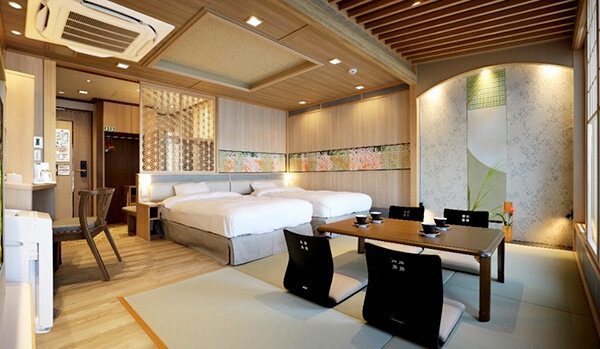 As MOL said, in comparison to earlier ferries, the new ferry offers greater transport capacity, and convenience for both cargo and passenger transport. For the freight transportation, the ferry has greater capacity to load trucks and provides a larger, more comfortable room for truck drivers.
Furthermore, the number of seats in the restaurant was enlarged 1.5 times, and spacious and open public areas, including a three-layer atrium were newly created. The new vessel is intended to promote and enhance MOL's "Casual Cruise Concept".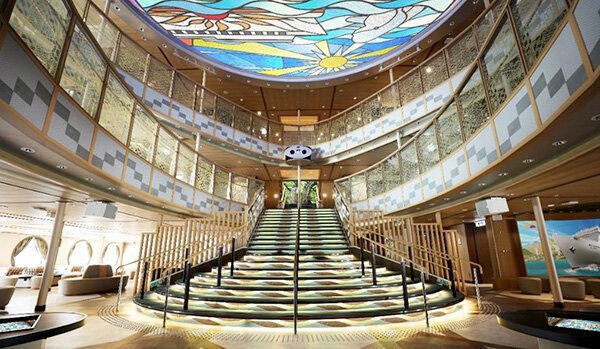 MOL confirmed that has already ordered four LNG-fueled ferries. Following the Sunflower Kurenai and the second sister vessel Sunflower Murasaki, the first and second LNG-fueled vessels operated by Ferry Sunflower, the company plans to build two "state-of-the-art"LNG-fueled ferries, as MOL characterises the new vessels, and put them into service in 2025, to replace vessels currently plying the Oarai-Tomakomai route operated by MOL Ferry Company Ltd.
Source: MOL