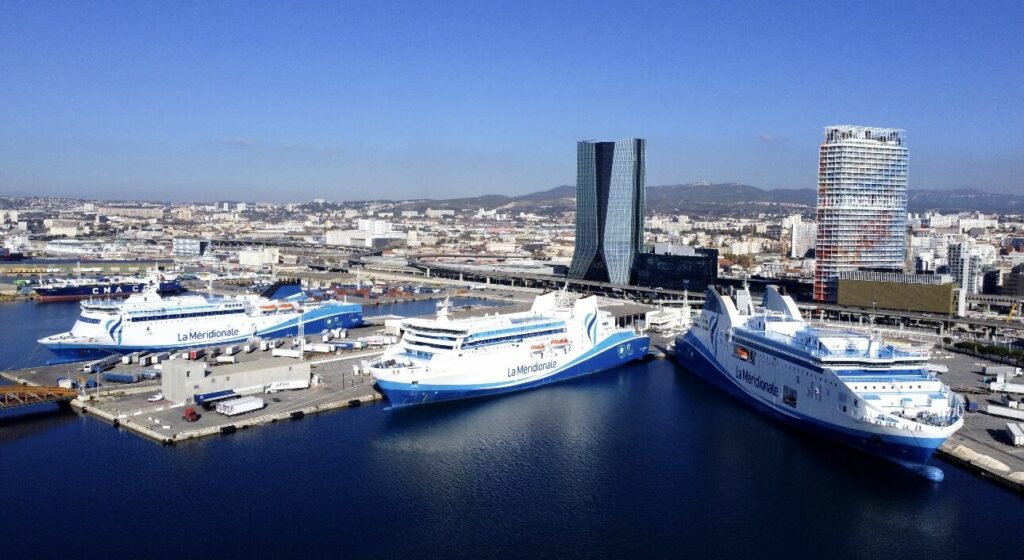 Photo credit: CMA CGM Group
The Marseille-based CMA CGM Group, a global player in shipping and logistics, has finalized the acquisition of La Méridionale, a mixed-use freight and passenger shipping company established in Marseille, France since 1931.
La Méridionale, a shipping company running scheduled services to the island of Corsica, currently has four ro-pax vessels, which operate up to 13 weekly crossings between Marseille, Porto Vecchio and Ajaccio, plus connections between Marseille and Morocco.
The acquisition of La Méridionale "marks a new milestone" in the development of CMA CGM's specialized shipping division, as CMA CGM characteristically says.
This division encompasses the new car carrier business, the stake in Brittany Ferries, the leading French-flagged passenger and vehicle shipping operator in the Atlantic Arc, as well as the investment in NEOLINE, a Nantes-based company developing the first sail-powered ro-ro vessel, and now La Méridionale.
With this new division, CMA CGM intends to strengthen its decarbonization efforts.
The vision for La Méridionale is to provide one of the first "green corridors" in the Mediterranean. To that end, the CMA CGM Group will invest in modernizing the shipping company's fleet to improve energy efficiency and reduce its environmental impact.
The Group intends to place an order for two new LNG-powered vessels which will be able to run on methanol.
They will also be able to carry out operations with zero CO2 emissions during port calls and are set to replace the oldest vessels on services between Corsica and Marseille.
The fleet's modernization will also significantly enhance the passenger experience on La Méridionale, with quieter and more comfortable ships, as France´s CMA CGM Group claims.
"The focus on improvements for La Méridionale's customers will also involve an overhaul of the boarding experience in Marseille, upgrading onboard telecommunications equipment, and the digitalization of the customer experience, with a revamped e-commerce offering," the group said in a statement.