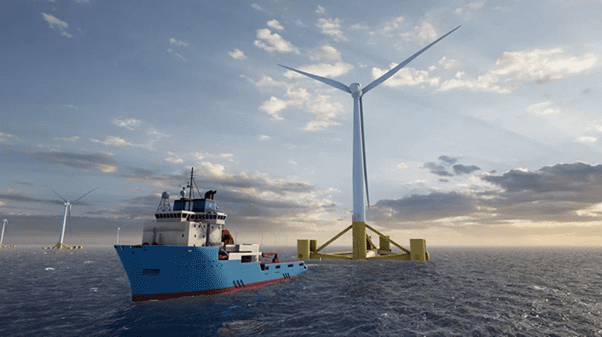 Danish A.P. Moller Maersk shipping giant has reached an agreement with A.P. Moller Holding, the parent company of the A.P. Moller Group, to divest Maersk Supply Service, a provider of global offshore marine services and project solutions for the energy sector.
The offshore marine services company will go to A.P. Moller Holding in a deal worth USD 685m, and until the closing of the transaction and of all the regulatory approvals obtained, Maersk Supply Service will remain a subsidiary of A.P. Moller Maersk and run the business independently.
The transaction includes a wind installation vessel, which when finalized will establish Maersk Supply Service as a leading offshore wind contractor, as Copenhagen´s shipping giant claims.
"The enterprise value of the transaction is USD 685m, reflecting an EV/Ebitda multiple of 27.4 times based on EBITDA for full-year 2022," as Maersk says today.
The company Maersk Supply Service will continue trading under its current name and will be using the Maersk seven-pointed star logo as part of its brand.
The deal, when completed, will mark Maersk's final divestment in the energy-related business.
In 2016, Maersk adopted its new strategy around integrated logistics and a separation of the existing energy related activities was initiated. Maersk Tankers, Maersk Oil & Gas and Maersk Drilling were divested in the period 2017-2019.
"The capabilities and vessels Maersk Supply Service have built over more than 50 years supporting the oil and gas energy industry are much needed within offshore renewable energy, especially in the wind industry. As new owners we will drive a transition of Maersk Supply Service to over time become a leading offshore marine company servicing the offshore wind industry. At the same time, we are pleased that this concludes the separation of energy related activities from A.P. Moller – Maersk as initiated in 2016," says Martin Larsen, CFO at A.P. Moller Holding.