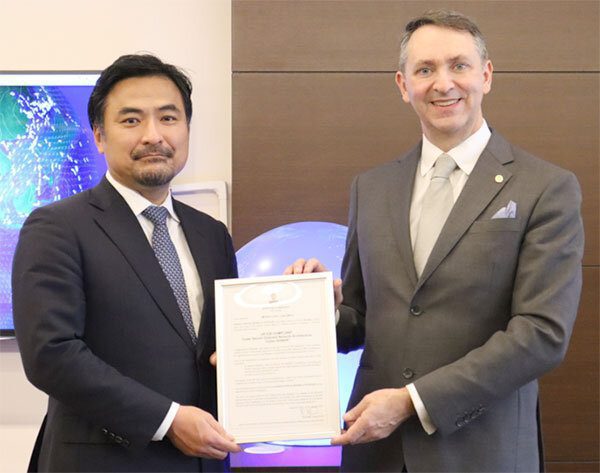 Japan's shipping major Mitsui O.S.K. Lines (MOL) becomes world's first company to earn Approval in Principle (AiP) for vessel cyber resilience, an important step towards the improvement of safe operation and realization of safe maritime digital transformation.
The company obtained AiP from French classification society Bureau Veritas, for the basic design of a ship network with cyber resilience measures developed and demonstrated by MOL, in compliance with the Unified Requirement (UR) E26 "Cyber resilience of ships" issued by the International Association of Classification Societies.
UR E26 is a mandatory requirement covering vessels for which construction contracts are signed on or after January 1, 2024. It aims to ensure the secure integration of both operational marine equipment and IT-related equipment such as onboard PCs into the vessel's network from the design through its operational life.
UR E26 stipulates that ship equipment manufacturers, shipyards, shipowners, and other parties involved should incorporate appropriate cyber resilience measures at each stage of design, development, implementation and operation from their own standpoint.
MOL will actively promote the improvement of safe operation and the digital transformation safely by improving vessel cyber resilience.