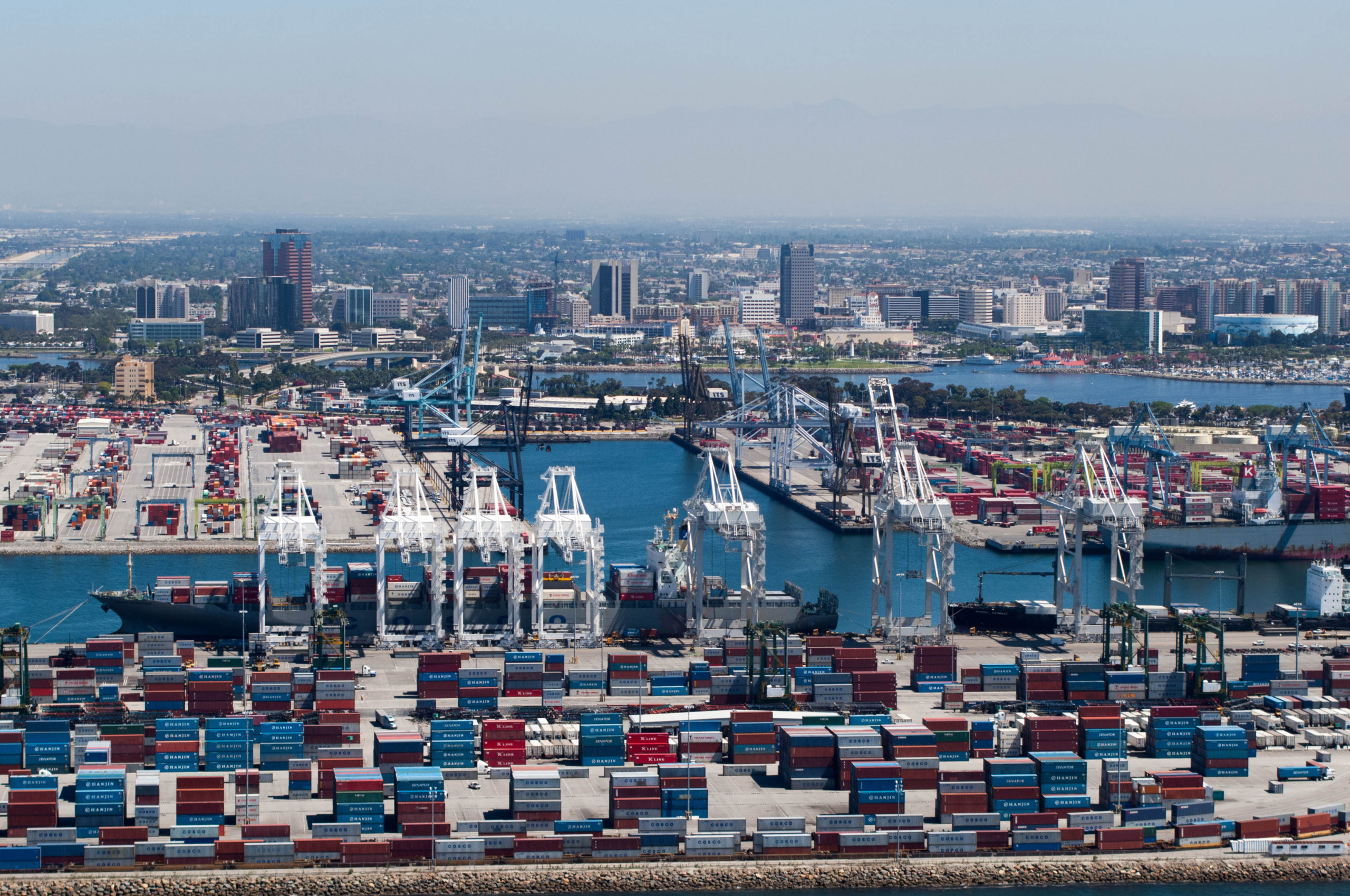 With a pandemic-driven surge finally over, monthly import cargo volume at the nation's major container ports has fallen below the 2 million TEU mark, and should remain there through most of this spring, the U.S´s National Retail Federation said on Monday in its Global Port Tracker report, released by the NRF and Hackett Associates.
U.S. ports covered by Global Port Tracker handled 1.78 million TEU this November, the latest month for which final numbers are available. That was down 11.3% from October, and down 15.8% from November 2021. It was the lowest total since 1.87 million TEU in February 2021, which had been the only month in over two years to fall below 2 million TEU.
"Ports have been stretched to their limits, and beyond but are getting a break as consumer demand moderates amid continued inflation, and high interest rates," as NRF Vice President for Supply Chain and Customs Policy Jonathan Gold said, adding that "consumers are still spending and volumes remain high, but we're not seeing the congestion at the docks, and ships waiting to unload that were widespread this time a year ago."
The Washington-based National Retail Federation said, imports plummeted to a four-year low of 1.37 million Twenty-Foot Equivalent Units, one 20-foot container or its equivalent, in March 2020 as Covid-19 prompted the temporary shutdown of much of the nation's economy. But cargo soared after the shutdowns ended and pent-up consumer demand was unleashed that summer, topping 2 million TEU by that August and staying there all but one month until this winter.
Ports have not yet reported December numbers, but Global Port Tracker projected the month at 1.88 million TEU, down 10.1% year over year. That would bring 2022, which repeatedly broke monthly records in the first half of the year, but saw significant drops in the second half, to an annual total of 25.7 million TEU, down 0.7% from the annual record of 25.8 million TEU set in 2021.
Despite the slowdown in cargo, retail sales are on track to meet NRF's forecast of 6% to 8% growth over 2021 for both the full year and the holiday season when December's sales numbers are released next week.
January is forecast at 1.91 million TEU, down 11.5% year over year. February is forecast at 1.63 million TEU, the lowest since 1.61 million TEU in June 2020 and a 23% drop from last year, when backed-up cargo kept congested ports busy. March is forecast at 1.75 million TEU, down 25.5% year over year; April at 1.94 million, down 14.5%, and May at 2 million TEU, down 16.2%.
"After nearly three years of COVID-19's impact on global trade and consumer demand, import patterns appear to be returning to what was normal prior to 2020," Hackett Associates Founder Ben Hackett said. "Nonetheless, as inflation eases and consumer spending returns, we project that growth will slowly return going into the second half of the year."
Source: National Retail Federation