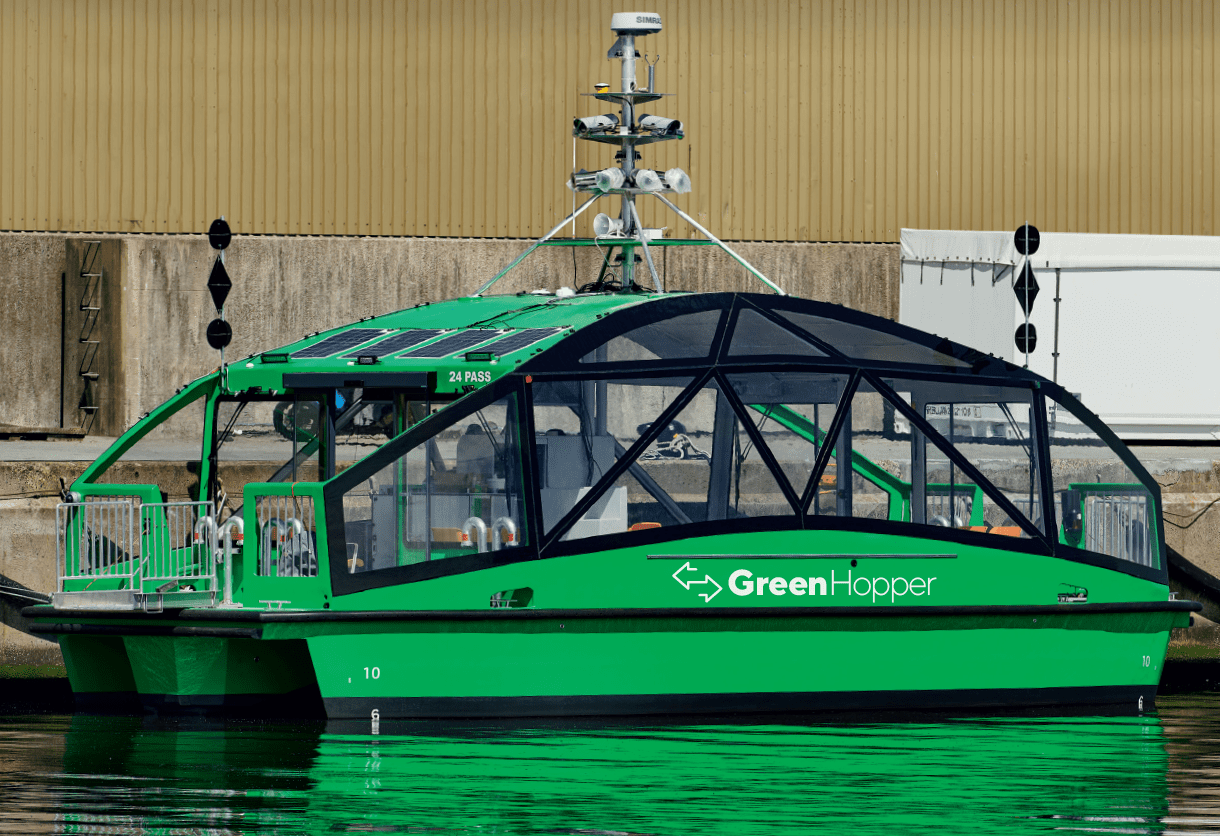 The Danish based ShippingLab will complete today an "epoch-making project" for the use of autonomy at sea with the new fjord bus "GreenHopper" which is ready for delivery in Aalborg.
The new, small electric ferry, is planned to sail between Aalborg and Nørresundby across the Limfjord. The trial sailing of the new, "state-of-the-art" vessel, as it is described, marks the end of an exciting process in ShippingLab, which has explored the possibility of unmanned ferry operation similar to the Copenhagen metro, where you often meet a friendly employee on the platform, but where the train itself runs without a driver.
As it is mentioned by the ShippingLab "it is not completely uncomplicated to wave goodbye to the captain. One thing is the technical possibilities, another is safety, security and other challenges on the road to autonomous ferry operation".
And even though the first permission for autonomous sailing in Denmark has still not been granted, and there are provisional requirements for crew on board, the project holds great perspectives. "GreenHopper" can sail driverless, the technology is safe and when given the green light, water transport takes a big step forward.
As it is highlighted by the ShippingLab, "many small Danish islands could greatly benefit from a much more flexible ferry service, where you can order a crossing as needed, and in the long term these autonomous ships also hold great export potential. Being able to get to or from an island, for example in the event of an acute illness, can be of great importance to many local communities throughout the world".
In addition to the Danish Technical University, the project in ShippingLab has had the participation of Logimatic Engineering, Danelec Marine, Tuco Marine, Wärtsilä, SIMAC and the Port of Aalborg. All the parties have focused on four main topics: technology, rules & legislation, education & skills, as well as the underlying business model, which is not only about finances, but also about the added value new, highly automated ferries can create.
Source: ShippingLab