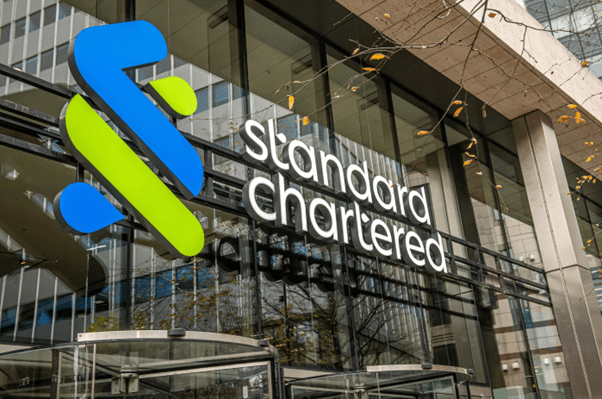 Vista Shipping, a joint venture between Hafnia and CSSC Shipping Hong Kong, has secured a USD89.6 million sustainability-linked loan (SLL) to finance the purchase of its first pair of liquefied natural gas (LNG)-dual fuelled vessels.
Standard Chartered, an international banking group, acted as the facility coordinator, sole sustainability co-ordinator, mandated lead arranger and facility and security agent in financing the LNG dual-fuelled vessels.
The Bank also assisted Vista Shipping in securing a second party opinion on this loan from globally leading quality assurance and risk management company DNV, which confirmed that the key performance indicators and sustainability performance targets are material and align with its sustainability ambitions.
The SLL arrangement introduced ambitious targets on annual efficiency ratio and sulphur oxide emissions over a 10-year period, and has a bi-directional margin ratchet mechanism to incentivise performance in meeting these targets. The delivered vessels must also adhere to Hafnia's Environmental Management System, which seeks to minimise adverse environmental effects and ensures that contractors follow clear EMS requirements around measurement and monitoring of environmental effects.
Perry Van Echtelt, CFO of Hafnia, commenting on the deal said: "Building duel-fuelled vessels is an important part of Hafnia's strategy to transition into a more sustainable maritime future. Standard Chartered's sustainability-linked loan structure aligns our organisational sustainability objectives to meet the loan KPIs."
Li Jun, CFO of CSSC (Hong Kong) Shipping Company Limited, added: "By setting performance targets to reduce Vista's vessels emissions, Standard Chartered's sustainability-linked loan facility complements CSSC's own decarbonisation goals."
Abhishek Pandey, Global Head of Shipping Finance, added: "We are pleased to have played an active role in contributing to Vista Shipping's decarbonisation efforts. The maritime industry is crucial to the flow of goods and economic prosperity yet is also a key contributor to global greenhouse gas emissions annually – a concerted effort across shipowners, yards, charterers and financiers is needed to make it more sustainable. We hope that the success of this transaction can pave the way forward for future dual-fuel financing for the shipping industry, as we work with our clients to accelerate the transition towards net zero."