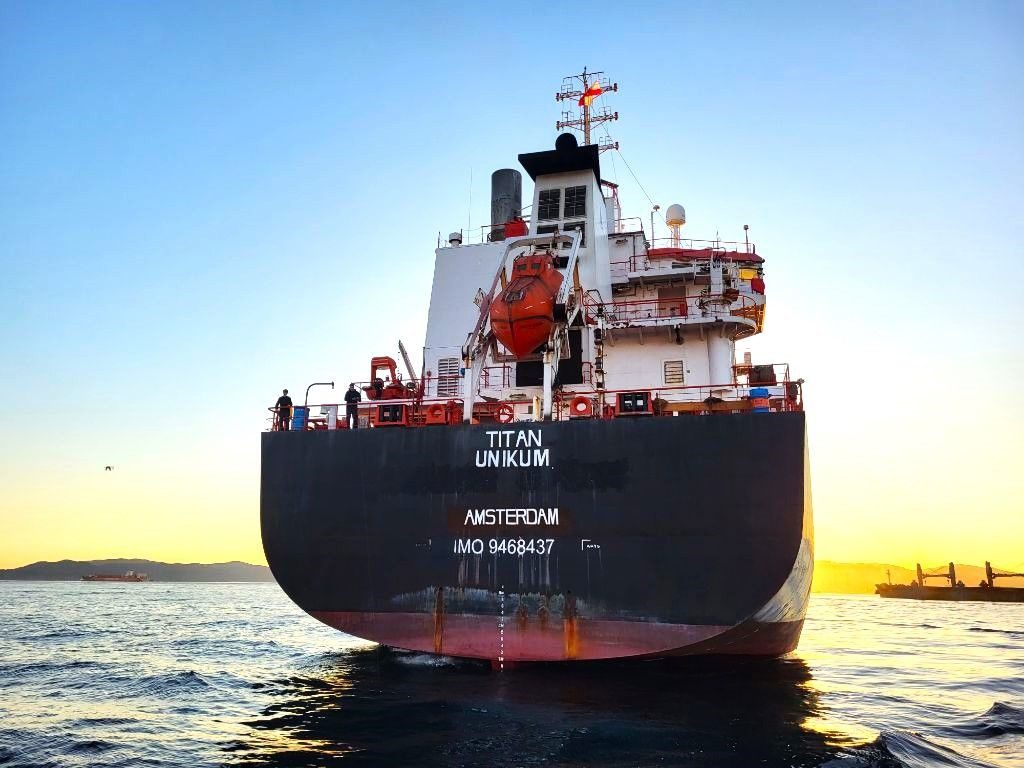 Amsterdam-based Titan, one of the leading and independent LBM and LNG suppliers to shipping, took delivery of the first of the recently acquired set of two LNG carriers.
The company revealed today that the vessel Titan Unikum was delivered last Friday in Gibraltar, where the Titan team was present to ensure that the dispatch process ran smoothly. The vessel sailed to Vigo, Spain straight after the delivery to start the conversion into an LNG Bunker vessel at Metalships and Docks S.A.U. shipyard in Spain.
This conversion will allow Titan Unikum, which has a cargo capacity of 12.000 m3, to transport and bunker LNG, liquefied biomethane (bio-LNG), and in the longer-term, hydrogen-derived e-methane. Her sister, Titan Vision, is expected to join Titan´s fleet in April this year.
"We will have even more flexibility in the operations and solid growth in our strategy in Europe and the Mediterranean. We are very happy to have accomplished this important milestone that allows us to expand our distribution targets and serve our customer's long-term demand", as Titan says.
Earlier this year Titan has acquired two small scale LNG carriers, the Seapeak Unikum and Seapeak Vision from Seapeak, a Canadian large LNG owner-operator with LPG vessels and a terminal in Bahrain.
The vessels have a cargo capacity of 12,000 cubic meters, and they were expected to join Titan's fleet in March this year. They will operate in the Mediterranean and Northwestern Europe and will cater for increased demand for LNG and LBM (bio-LNG) in these regions. The vessels and the retrofit are financed by a major European provider of financial leasing structures, Sole Shipping Group through a long-term bareboat charter leasing structure.
Douwe de Jong, fleet development director at Titan commented, "retrofitting these ships so that they can trade and bunker LNG, LBM, and in the longer-term hydrogen derived e-methane, offers Titan even more flexibility in its clean fuel operations."