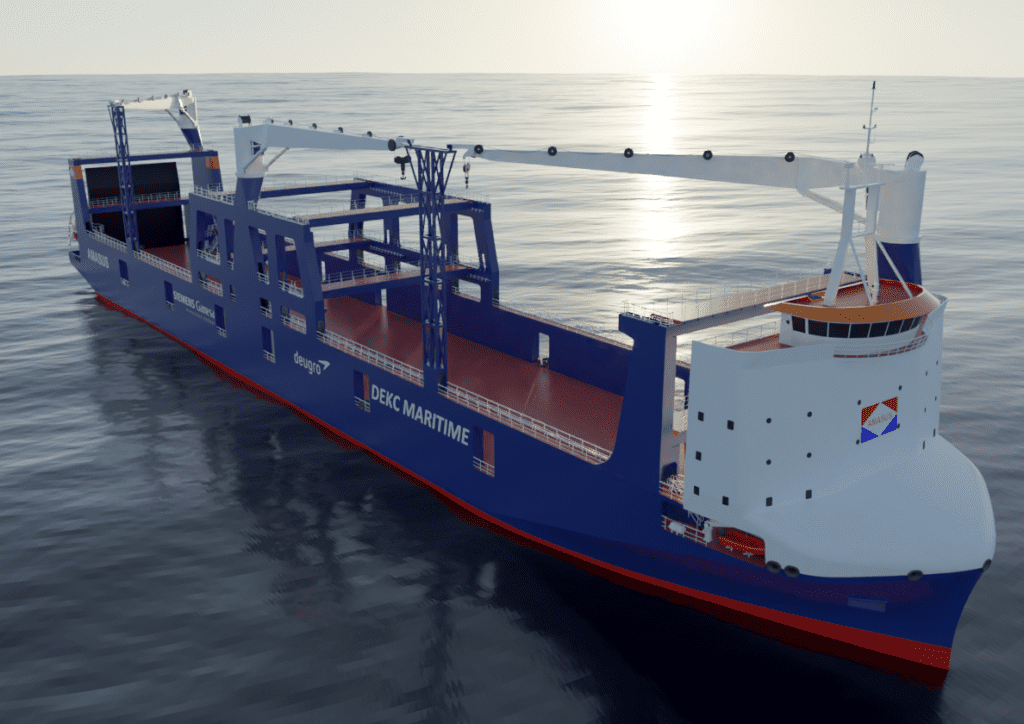 Photo credit: deugro Danmark
Siemens Gamesa, deugro Danmark and Amasus Offshore B.V. have sealed a long-term charter deal for two newbuilt vessels, Rotra Futura and Rotra Horizon, customized for transporting offshore wind turbine components.
The two new vessels will be built at Jiangsu Zhenjiang Shipyard in China and are scheduled for delivery in spring and summer of 2025.
According to deugro, an expert in freight forwarding and project logistics solutions, "the newbuild vessels have been designed to accommodate the increasing size and weight of the next generations of offshore wind turbine components and, at the same time, to ensure best-in-class cargo intake and operational flexibility."
Reducing the overall carbon footprint was one of the main drivers in the design phase and conceptual development of these new vessels.
"The aspect of reducing the carbon footprint will be even more important in the future of the offshore wind industry," says Hans Henrik Groen, Branch Manager and Managing Director of deugro Danmark.
deugro Danmark claims that "energy consumption has been reduced thanks to an aerodynamically and hydro-optimized hull shape, a low-resistance special hull coating and a Wärtsilä diesel engine with a 15% lower consumption and carbon footprint compared to today's standards."
According to the project partners, an efficient power train with hybrid propulsion system and an exhaust gas cleaning system meeting the highest IMO Tier 3 standards, have been integrated into the new vessels, with special attention also being paid to waste heat recovery.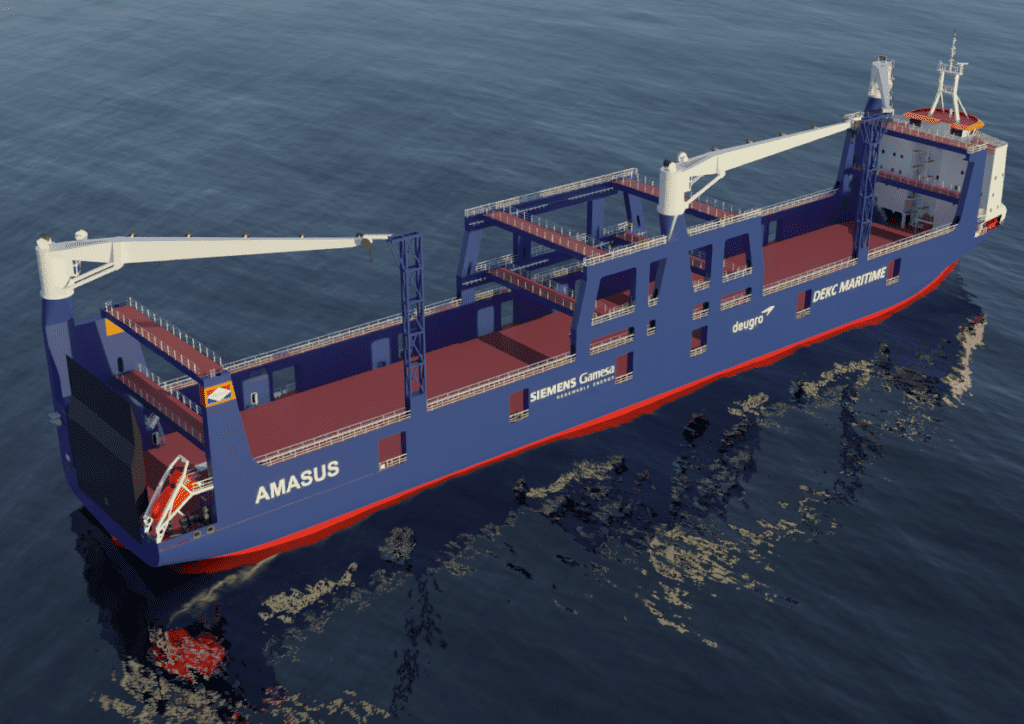 Credit: deugro
Rotra Futura and Rotra Horizon will measure 167.6 x 26 meters, with the deckhouse and accommodation placed forward to ensure optimal cargo intake without any line-of-sight limitations.
The vessels will be fitted with a stern RO/RO ramp, three Liebherr cranes and a "unique" gantry system, allowing stowage of blades in three tiers, providing flexibility in cargo composition and method of loading.