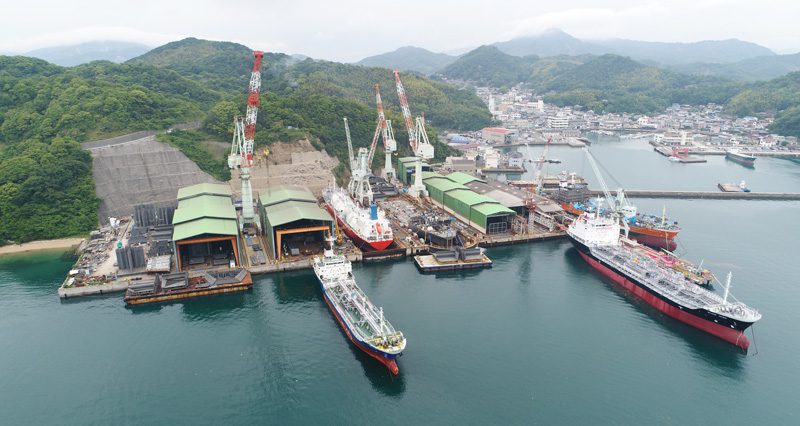 Six companies team up to build and operate Japan's first methanol-fuelled coastal tanker.
Mitsui O.S.K. Lines, MOL Coastal Shipping, Tabuchi Kaiun, Niihama Kaiun, Murakami Hide Shipbuilding and Hanshin Diesel Works have long been pursuing a strategic alliance to develop a coastal tanker with a methanol-fuelled engine.
The new vessel will be jointly owned by MOL Coastal Shipping, Tabuchi Kaiun, and Niihama Kaiun, and on December 28, 2022, those three companies signed a shipbuilding contract with Murakami Hide Shipbuilding.
The vessel will be built at Kanasashi Heavy Industries, part of the Murakami Hide Shipbuilding Group and is expected to be delivered in December 2024. It will be bareboat chartered to Niihama Shipping through the three shipowning companies, and then time-chartered to MOL Coastal Shipping through Tabuchi Kaiun.
MOL Coastal Shipping will sign a time charter contract with Mitsubishi Corporation, and the vessel will be engaged in domestic methanol transport from the time of delivery.
Compared to heavy oil, which is currently the primary marine fuel oil, the use of methanol fuel can reduce sulfur oxide emissions by up to 99%, particulate matter emissions by up to 95%, nitrogen oxide emissions by up to 80%, and carbon dioxide emissions by up to 15%.
It's worth noting that methanol fuel is already in practical use and can be supplied and bunkered at about 130 major ports worldwide, according to MOL.
Based on the strategic alliance, MOL will provide technical support for the development of the vessel and further promote and develop this strategic alliance, while Hanshin Diesel Works will develop a methanol-fueled engine.