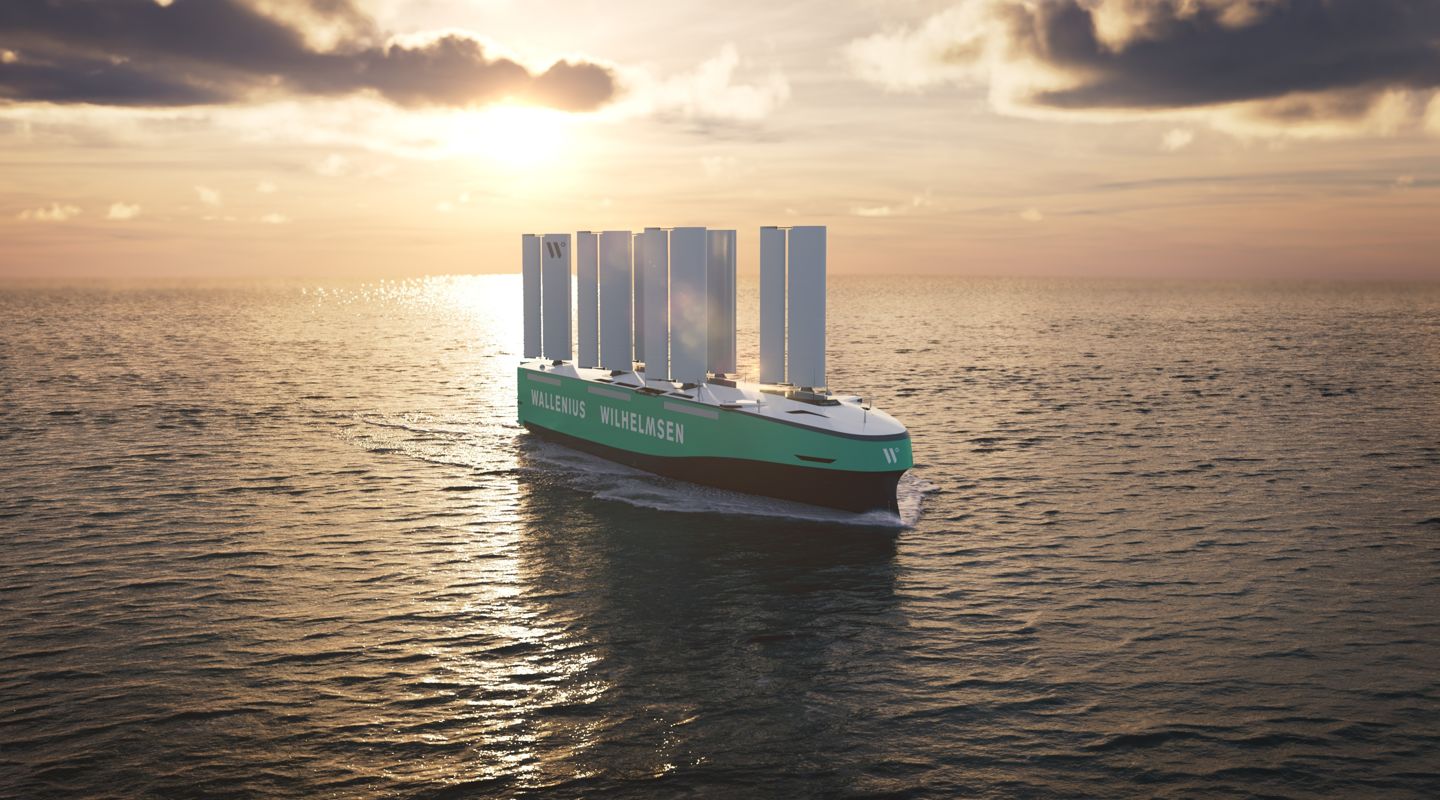 Wallenius Wilhelmsen wins a €9 million Horizon Europe funding to support building a wind-powered RoRo sailing vessel. The EU funding will be used to in all aspects of planning, building, and operating a wind-powered Pure Car Truck Carrier, the Orcelle Wind, a type of deepsea Roll On, Roll Off vessel.
The vessel will be 220 meters and have a capacity for over 7,000 cars, but will also be capable of carrying breakbulk and rolling equipment. The ambition is for it to commence sailing in late 2026, or early 2027.
Orcelle Wind is the first vessel from the Oceanbird concept for primarily wind-powered vessels. As the company says, the concept shows that it is theoretically possible to reduce emissions from vessels by up to 90 percent if all emissions-influencing factors are aligned.
"The Horizon Europe EU funding shows the concept stood up to the scrutiny of the EU funding authorities and that they had the confidence to give it their support," says Roger Strevens, VP Global Sustainability at Wallenius Wilhelmsen.
The EU Horizon funding program includes 11 partners such as Wallenius Wilhelmsen, Wallenius Marine, AlfaWall Oceanbird, Volvo Cars, StormGeo, Maritime CleanTech, DNV, RISE Maritime, KTH Royal Institute of Technology, UGent, and NTUA.
An important part of the Horizon Europe funding project is installing the wing sail test rig on an existing Wallenius Wilhelmsen vessel during mid-2024. Oceanbird and Wallenius Wilhelmsen will present the test rig installation in a webcast on January 26.
The EU project is a solid opportunity to combine the investments needed for full-scale demonstration, and data capture with advanced models and tools for wing propulsion vessels. Beyond the demonstrator's vessel, the partners will use the models, and tools to develop advanced conceptual designs, and operational plans for multiple vessel types to apply the wing solution.