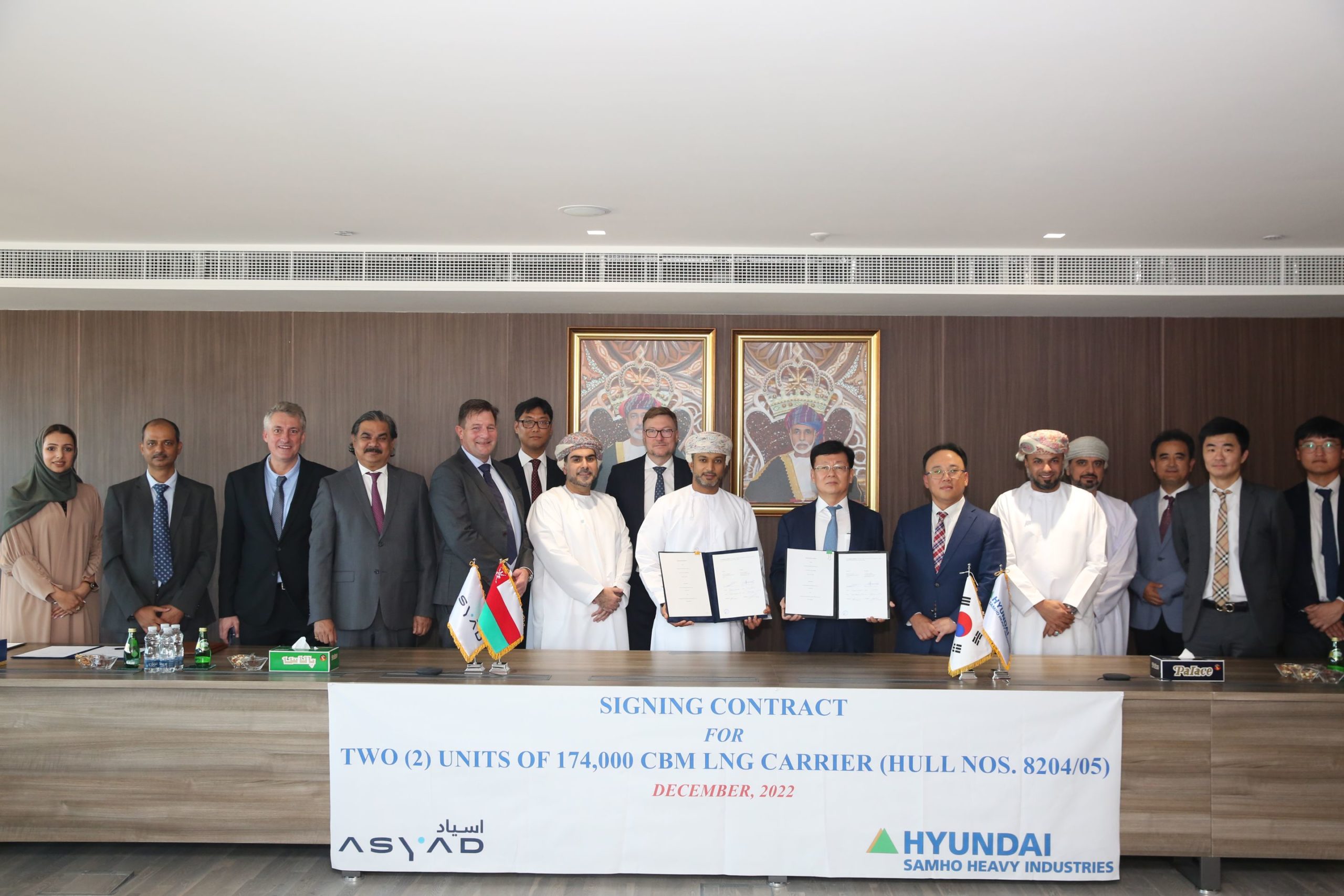 Oman-based Asyad Shipping, part of logistic provider Asyad group, has sealed an agreement deal with the Korean shipyard Hyundai Samho Heavy Industries to build and deliver in 2026 two fifth generation liquefied natural gas (LNG) carriers.
The deal is set to grow Asyad Group's shipping fleet to 70 vessels, as the company highlights.
Ibrahim Al-Nadhairi, CEO of Asyad Shipping and Asyad Drydock, highlighted that this agreement comes in line with Asyad Shipping's diligent pursuit of a more balanced and diversified fleet, which is better suited to provide international customers with reliable and efficient solutions, and enhances Asyad Group's competitiveness and position as a strategic logistics partner for major global energy players.
"The fifth-generation 174,000 cbm LNG carriers meet the highest international standards of environmental and commercial sustainability, as well as boasting 58% less fuel consumption than the older, second-generation 138,000 cbm LNG carriers.
Furthermore, Asyad Shipping's investment comes at a time when "green energy demands are growing, exacerbated by international geopolitical developments and the dire need for decarbonized logistics and energy sectors," as Al-Nadhairi added.