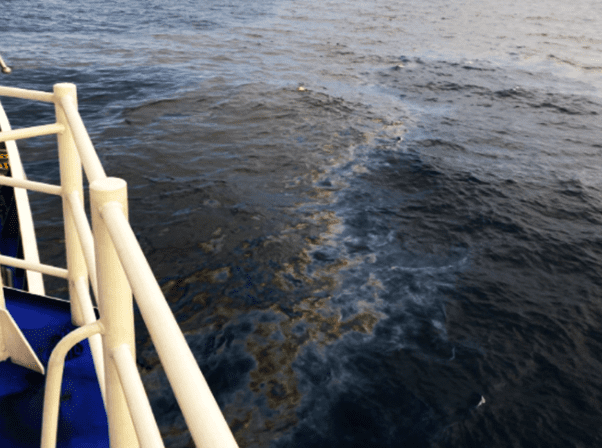 Philippine authorities said they may have detected the possible site where the sunken motor tanker Princess Empress is actually located. The Department of Environment and Natural Resources (DENR) of Philippines said the site is about 1,200 feet, or approximately 400 meters below sea level. It is located about Northeast of Pola, Oriental Mindoro, but it is believed to have moved Southeast from its last known position where it completely submerged.
The DENR said it will deploy a remotely-operated vehicle (ROV), to fully determine where the vessel is, and to completely model the way the oil will be spilling from the vessel, should the currents and weather permit.
The vessel encountered engine trouble due to overheating and it drifted towards the vicinity waters off Balingawan Point, Naujan, in Oriental Mindoro, due to rough sea conditions, until it became half-submerged on 28th of February 2023. It is worth mentioning that the vessel departed from Bataan en route to Iloilo with 20 crew members (including the master) and approximately 800,000 liters of industrial fuel oil on board.
The Department of Environment and Natural Resources (DENR) of Philippines has created an "oil spill task force NAUJAN " to respond to the emergency situation. As the authority said few days ago "the oil spill has reached an area six kilometers long and four kilometers wide."
In accordance with the information given by the department of environment and natural resources of Philippines, "DENR- EMB carried out water sampling in three municipalities: Naujan, Pola, and Pinamalayan, and reported that on a maximum of 40-kilometer radius from 5NM East of Balingawan Port, 21 locally-managed marine protected areas, can be potentially affected due to oil spillage. It has mapped potential risk areas including seagrass beds, mangroves, and dispersion pathways for spawned fish larvae."
The Philippine Coast Guard confirmed that the vessel Princess Empress, which carries 800,000 liters of industrialized fuel oil, has already submerged. "With known coordinates, the coast guard will install spill booms to protect the locally-managed marine protected areas. The Task Force, in cooperation with PCG and the Philippine Air Force, will conduct an aerial surveillance in the coming days to further assess the situation," as it was mentioned from the authorities few days ago.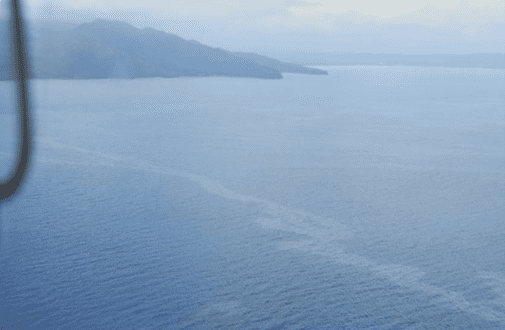 The task force after an emergency meeting convened between the Department, the Philippine Coast Guard and other governmental units, have designated Undersecretary and Chief of Staff Marilou Erni, as Task Force Commander who coordinated also the Guimaras Oil Spill in 2006.
The Secretary expressed the DENR's full support and assistance to Governor Dolor, Mayor Teves, and the other local governments affected. It has coordinated with experts in the private sector to immediately address the emergency situation and create a mid to long-term risk management strategy for the affected areas.