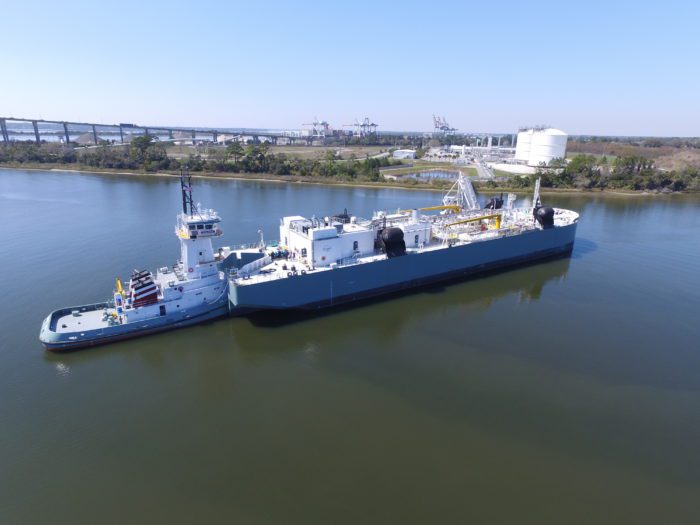 Houston-based independent investment manager Arroyo Investors, focused on power and energy infrastructure assets throughout the Americas, is expanding its activities with the investment in Seaside LNG and its affiliated entities, an integrated shore-side LNG liquefaction and bunkering platform in the U.S.
Seaside LNG owns interests in two separate operating businesses, a 50% ownership interest in JAX LNG, LLC, a small-scale (360,000 gallons/day) LNG liquefaction facility operating two trains in Jacksonville, Florida, and a 100% ownership stake in an LNG bunkering barge operation through Polaris New Energy.
It currently owns the barge Clean Canaveral and tug Polaris, which operates as an Articulated Tug & Barge Unit. Seaside is expanding its barge fleet by constructing a sister barge that is scheduled for delivery by end of 2023.
"We believe this investment represents a differentiated opportunity for Arroyo to own and operate infrastructure assets that are strategically positioned to help facilitate the global marine industry's transition from traditional heavy fuel to cleaner LNG, in compliance with IMO 2020," said Brandon Wax, Managing Director at Arroyo.
Mr. Wax pointed out that "as an economic and environmentally friendly fuel supply alternative, we believe LNG is a key component in the transformation of the energy landscape and Seaside LNG is well positioned to lead the way by supplying LNG to its customers."
Source: Arroyo