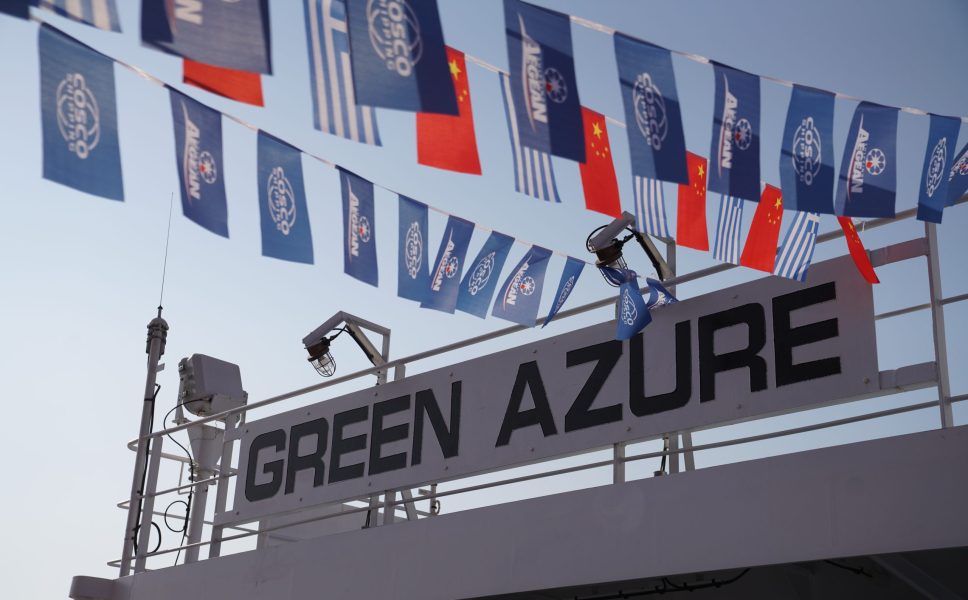 Greece´s Aegean Shipping Management has announced that the vessel Green Azure was successfully delivered on the 3rd of January 2023 at China Yangzhou Cosco Shipyard Heavy Industry.
The delivery ceremony of the IMO No. 9934644 vessel was attended by the Marine Manager Captain Stamatios Mendrinos, the Project Manager Mr. Christoforos Konstantinidis, Shipyard representatives and staff from Bureau Veritas.
"Green Azure" is registered under the Liberian Flag Administration and classed with Bureau Veritas, and like all Aegean Shipping Management ships is certified with the highest "eco friendly" technology, as Aegean says, fulfilling company's commitment to environmental protection.
Aegean Shipping Management expressed appreciation to all the personnel working for this project: "Resilience and adaptability of all personnel involved in this project are being tested since the beginning of the Covid-19 pandemic. Nonetheless, our people overcame challenges, archived the best results and managed to deliver the vessel successfully on time".
Aegean Shipping Management S.A. was established in 1995 to undertake the commercial, technical and operational management of oil tanker vessels. ASM operates a modern fleet of oil and chemical/ oil tanker ships, deployed internationally to transport oil and chemical products for large oil companies that are active worldwide.