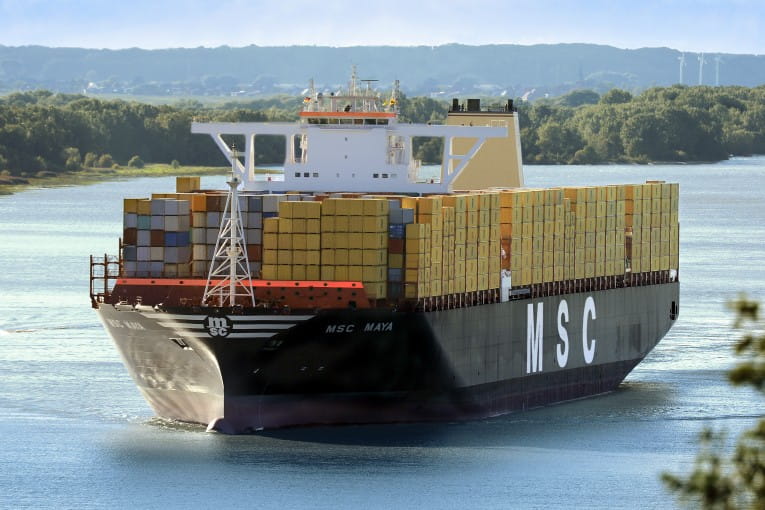 Geneva-based container line MSC Mediterranean Shipping Company prefers to focus on owned tonnage and will likely see a reduction of chartered tonnage in its fleet.
CEO of liner giant Soren Toft tells in the Transpacific Maritime Conference known as TPM23 that "as first and foremost a shipping company, MSC prefers to operate its own ships and will likely see the proportion of chartered tonnage in its fleet decline in the coming months, as well as sending some older ships to be recycled."
Speaking for the first time at this year´s TPM conference that took place from 26 February to 1 March 2023 in Long Beach, California, Mr. Soren Toft said MSC has invested significantly in renewing its fleet in recent years, and will keep on injecting billions of dollars to ensure it can continue to be a long-term partner for customers.
Overall, the impact of improving the operational efficiency of the fleet to comply with the UN IMO's Carbon Intensity Indicator (CII) may absorb 7-10 percent of the world's container shipping fleet capacity, he said.
Furthermore, he remarked that "global trade will prevail" despite the disruptions of Covid and geopolitical factors. "The world will continue to be globalized, but with a more distributed supply chain," he said.
"The world has seen through the supply chain crunch just how important the logistics and shipping industry really is – we keep global trade moving," Soren said in an interview with the Journal of Commerce's Peter Tirschwell. "It has really displayed the fundamental role that we have, and customers are now thinking about how to make their supply chain as resilient for the future."
The company´s top manager emphasised the company´s commitment to long-term partnerships, and investments, declining to disclose specific details of the company's strategy.
"We are a family company, so we think really long term," Soren remarked. "For us, it is about how we can build the next 53 years of history and not just the next quarter."
The interview also focused on the urgent task of achieving decarbonization across the supply chain.
Mr. Soren lamented the lack of a global carbon price or global research and development (R&D) fund that would have incentivized companies to develop green solutions. He also called on energy companies that are in the process of producing viable alternative green fuels, to accelerate the transition, and called for further cross-industry collaboration to achieve this.
"Decarbonization is something that we must solve," he said. "This is not something that we maybe should fix, this is something that we absolutely must fix, and I'm sure we will."
On the back of the pandemic, in accordance with Mr. Soren, supply chains and the freight market have normalized, and the global economy should see some improvements in the second half of the year.