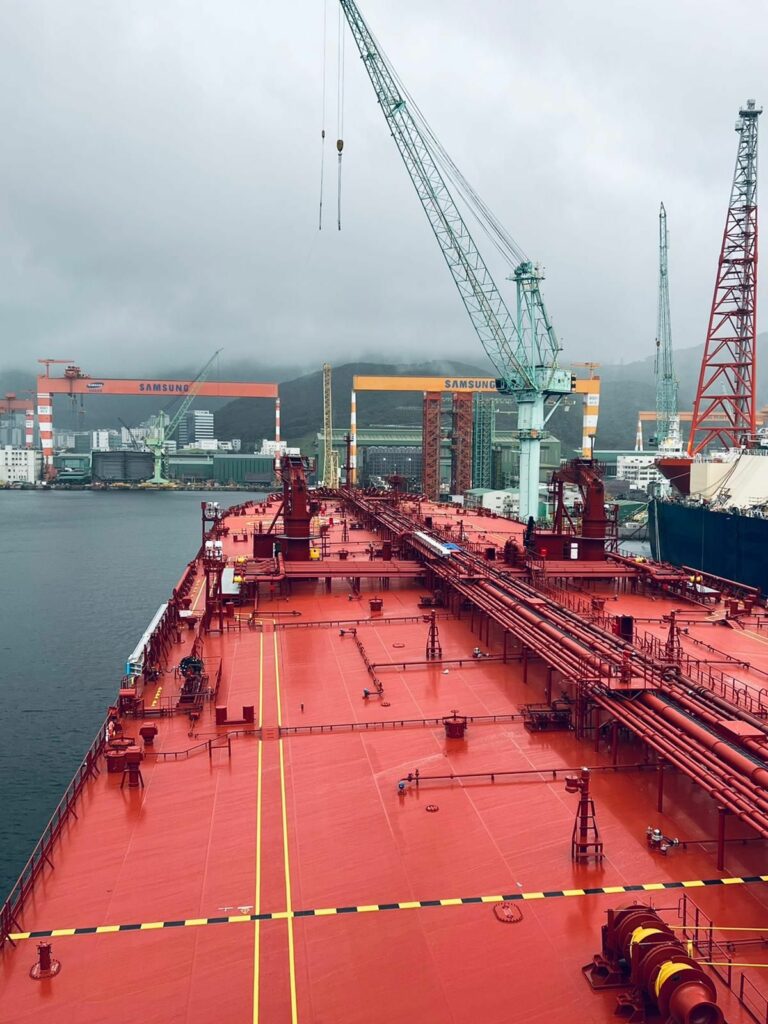 Photo credit: Ocean Yield / suezmax crude tanker Nordic hunter
Ocean Yield had another quarter of solid performance as it found contracts for its entire fleet. It has also secured long-term financing for its newbuilding vessels.
Norway-based Ocean Yield posts slightly higher profit than a year ago and locks its entire fleet into charter deals.
The ship owning company reported a net profit of $23.0 million for the first quarter of 2023 compared with a net profit for the period of $21.1 million in fourth quarter of 2022.
The quarter ended with a strong balance sheet, with revenues and other income for the three-month period totalled $61m.
Ocean Yield entered into bareboat charters for two AHTS vessels to Viking Supply Ships AB, while it sold four vessels and signed loan agreements for two newbuilding container vessels.
5-year bareboat charters were signed with Viking Supply Ships AB for Far Senator and Normand Statesman. The two 2013 built AHTS vessels are currently employed in a pool operated by Solstad Offshore ASA, reveals the company in its first quarter 2023 financial report.
Once the vessels are delivered to Viking Supply Ships AB in the second half of 2023, 100% of Ocean Yield's fleet will be on long-term charters.
The charterer will have purchase options during the charters, while it has an obligation to purchase the vessels at the end of the charter term, if requested by Ocean Yield.
In other transactions, the vessels Höegh Tracer and STI Sanctity were delivered by Ocean Yield to its new owners during the first quarter of 2023. Furthermore, the vessels Hafnia Turquoise and STI Steadfast were delivered to new owners during this year's post quarter end, following exercise of purchase options for these vessels.
In addition, the 2015-built vessels Interlink Sagacity and Interlink Priority with long-term charters to Interlink, were replaced with the 2017-built vessels Interlink Celerity and Interlink Fortuity in the charter agreements. The vessels are bareboat chartered to Interlink until 2028
The company also signed in January and February 2023 long-term loan agreements for the remaining two newbuilding container vessels with long-term charters to ZIM Integrated Shipping Services.