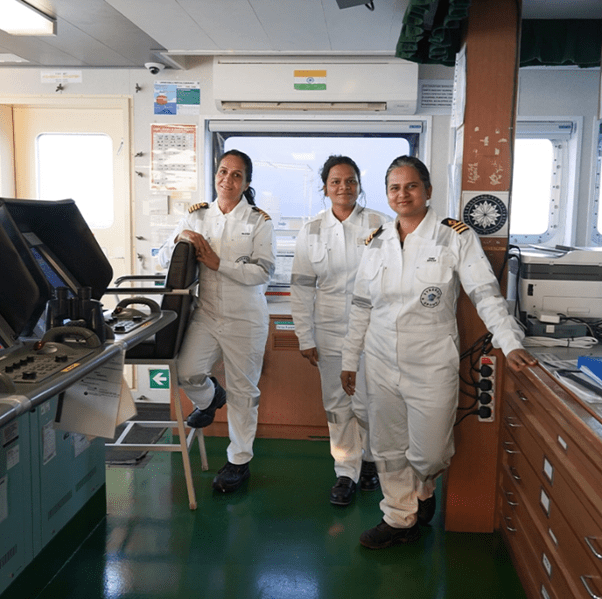 Ship manager Synergy Group rolls out a new tailor-made personal protective equipment (PPE) to its growing number of female seafarers.
The Singapore company with a diverse fleet of over 540 vessels, and 20,000 seafarers commissioned Hercules Safety to manufacture the new gear, which was designed by textile engineers, in conjunction with female seafarers and maritime safety experts.
"The aim is to ensure the final cut maximised comfort and versatility for crew deployed in a maritime work environment, where the highest standards of protection are required," the company said.
The new Hercules Safety PPE is currently being distributed to all female crew as port rotations allow. The roll-out takes in on over 60 Synergy-managed vessels worldwide on which female seafarers are currently deployed.
Synergy founded by Captain Rajesh Unni is encouraging women to become seafarers. In the company´s commitment it is included its own Chakra Scholarship which enables 14-15 years old students to begin training to join the maritime industry.
Captain Radhika Menon, winner of the 2016 International Maritime Organization award for exceptional bravery at sea, and a mentor to Synergy's young female seafarers, said: "These new coveralls are a great fit and super-functional: breathable, weatherproof, lightweight and comfortable. The fabric is suitable and protective for the bridge and for the engine room where it gets hot. It's also resilient, just like our seafarers; a quality we are happy to celebrate as International Women's Day draws near. This new PPE enhances safety which is always Synergy's priority."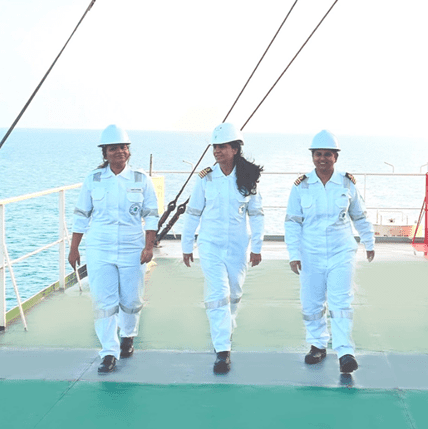 Chief Officer Reshma Murkar said the commission of the new PPE sent a positive message about equality to the maritime community. "To be 100% work fit, we need the best fit, and that is what we have now," she added. "These new PPE designs represent a clear commitment to supporting the role of women in shipping and illustrate why Synergy is making so much ground in its efforts to attract more women to our marvellous industry."
Third Officer Noopur Mohire said that many seafarer products were designed with men in mind, rendering them ill-fitting for women. "Synergy prioritises crew safety and this new PPE clearly offers that," she added. "But it's also very comfortable to wear and I'm glad female seafarers were consulted during the design process by Hercules Safety. I've got plenty of pockets to carry my tools, but not too many that they are a hazard. I can move around easily, and I've got protection when I'm on deck conducting duties."