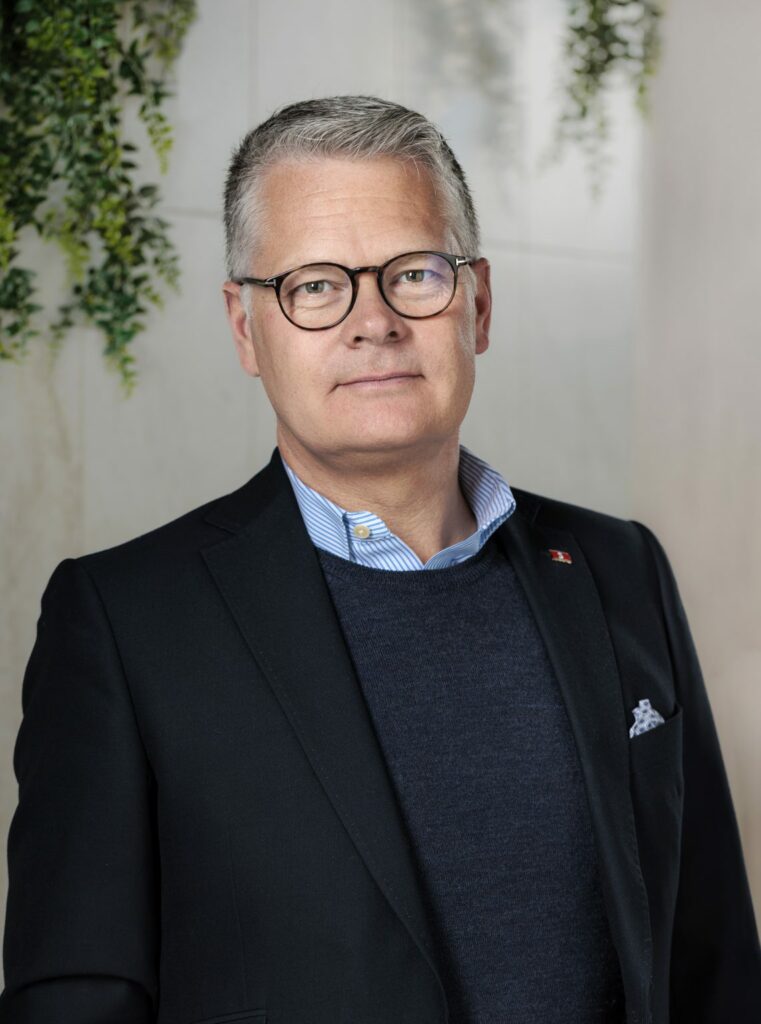 Niclas Mårtensson, CEO of Stena Line / photo credit: Stena Line
Stena Line announced today that it has acquired the operations of the ferry and RoRo terminals in the Port of Ventspils, Latvia. This acquisition in Latvia is the latest among several moves to support the company's expansion in the growing Baltic Sea region.
Stena Line has operated the route between Ventspils, Latvia and Nynäshamn, Sweden since 2012 and today's announcement is a proof point of Stena Line's long-term commitment to Ventspils – one of Stena Line's strategic sites in the Baltic Sea.
Direct ownership of the operations in Ventspils will give Stena Line the initiative in future expansion opportunities, as Latvia continues to grow its importance as a maritime nation with increasing trade volumes.
Niclas Mårtensson, CEO of Stena Line, said that "with this strategic move we have secured a long-term position in an essential part in our European network".
The growing customer demand on the route connecting Latvia and Sweden recently called for a capacity boost through two ferries – Stena Baltica and Stena Scandica.
These extended ferries added 30% of freight capacity on the route as well as offering a new modern onboard experience for a maximum of 970 passengers in each vessel.
A similar expansion was made to the route Liepaja, Latvia – Travemünde, Germany in 2021 and 2022, adding 40% freight capacity through the introduction of ferries Stena Livia and Stena Flavia.
Stena Line's Baltic Sea expansion also includes the opening of a new route between Nynäshamn, Sweden and Hanko, Finland in February 2022. The new route has been well received by customers with growing freight volumes, while also travelers by car are growing in numbers.
The Norvik Port in Nynäshamn, just south of the Swedish capital Stockholm, has recently expanded, adding critical capacity and infrastructure which supports Stena Line's operations to both Latvia and Finland, said the company.