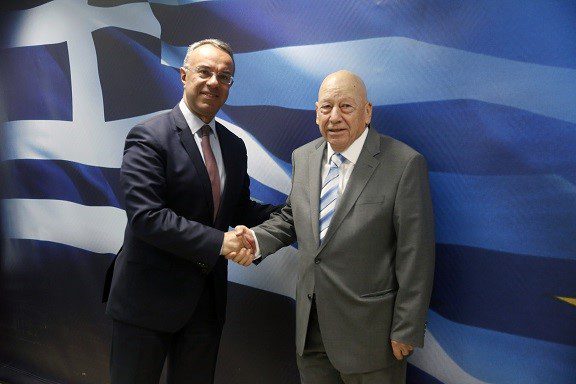 The Greek shipowner Giorgos Prokopiou is the owner of the largest shipyard of Greece, the Skaramangas Shipyards.
The Greek shipyard has now its new owner after the signing at the Greek Ministry of Finance of the contract for the transfer of the assets of the Shipyard in Skaramangas to the investor selected from the relevant tender process in July 2021, Mr. Giorgos Prokopiou. The ceremony was held at the Ministry of Finance in the presence of the Greek Minister Mr. Christos Staikouras which took place on March 1, 2023.
A four-year, intensive and methodical effort to speed up the Ministry of Finance, with the assistance of co-competent Ministries to resolve a series of issues, made the transfer possible, following a competitive, transparent and successful tender process, said Mr. Staikouras in his statement regarding the transfer of the assets of the Skaramangas Shipyards.
One of the key factors that contributed to the completion of the transfer was the settling of the pending labor issues, with a network of interventions undertaken over time, as the Greek Ministry says in its statement.
The Greek Minister said the transfer of the assets of the shipyard succeded, with the quadrupling of the offered price, adding that "the ethos and the parchments of the new investor in the field of shipping and entrepreneurship in general, open up new perspectives for the dynamic development of the historic company."
"The removal of the deadlocks and the development of the shipyards, with new funds and know-how, will bring significant benefits."
The strategic goal of the Greek government was the consolidation of the defense and shipbuilding industry and the safeguarding, through this, of the defense armor of the country. "The Skaramanga Shipyards were included in this strategic government targeting from the beginning," as the ministry mentions in its statement.