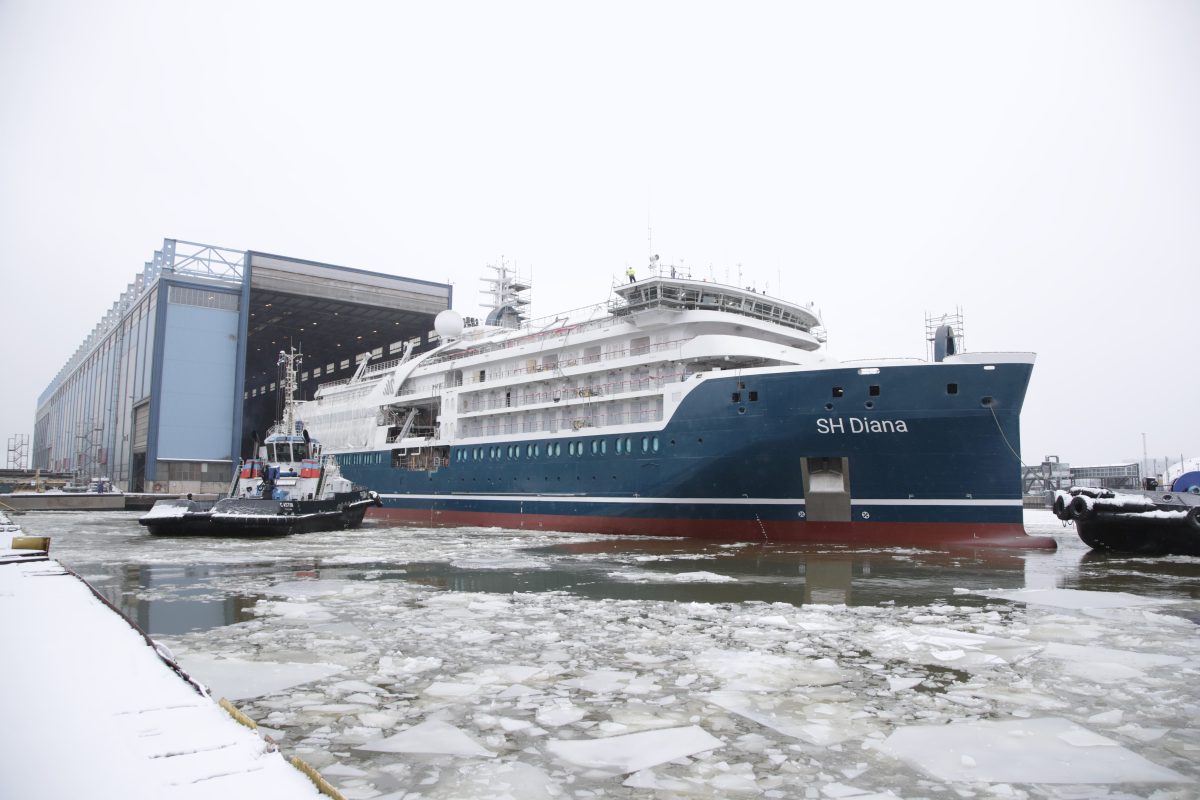 Cyprus-based Swan Hellenic announced that SH Diana, the newest and largest ship in its ultramodern 5-star fleet, was floated out of dry dock at Helsinki Shipyard on 23rd January.
SH Diana's fitting out is now already under way, leaving her comfortably on schedule for her maiden cruise, "Mysteries of Carthage and the Moors", which will be leaving Palermo in Italy for Lisbon in Portugal on 15 April. Diana will then make her way up the West Atlantic seaboard of Europe for explorations of the Arctic.
The new ship has a capacity of 192 guests and 141 staff, with 96 guest staterooms including 11 suites. The vessel has a length of 125 meters and a gross tonnage of 12,100.
The ship also has 4 hybrid diesel electric medium speed engines, and its cruising speed can reach 14.5 knots, while its maximum speed is 15.5 knots.
Andrea Zito, CEO of Swan Hellenic Limited, said: "We are delighted with the construction progress and quality of SH Diana, a Polar Class PC6 vessel with state-of-the-art ship technology and sustainability that will enter service as planned in April. We look forward to welcoming our guests aboard her to experience our cultural expedition cruises with the first-time option of choosing between shore exploration by tender boat as well as expedition zodiac."
Kim Salmi, CEO of Helsinki Shipyard Oy, commented:
"With exemplary co-operation between our personnel, owner's representatives and our multiple contractors and suppliers, SH Diana has reached maturity for this milestone and was floated out. Works will now continue with intense commissioning phase, preparing her for passengers in April."